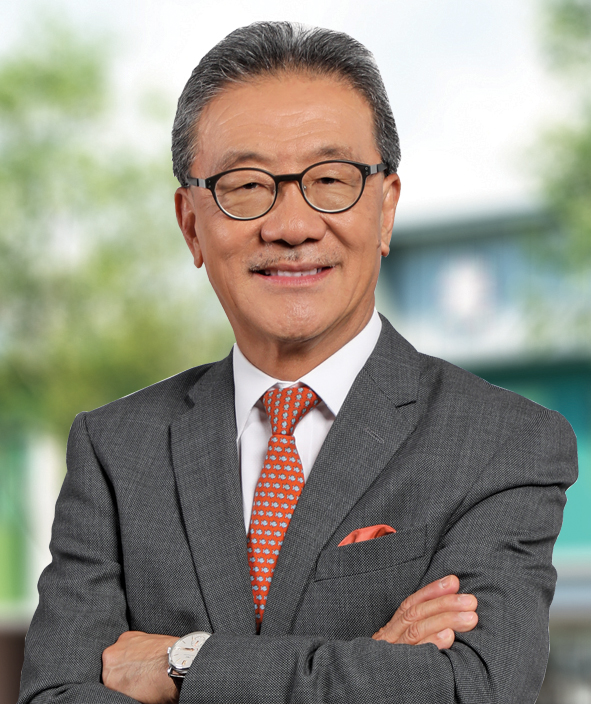 Datuk Seri Michael Yam Kong Choy
Senior Independent Non-Executive Director
Fellow of the Royal Institution of Chartered Surveyors
Fellow of the Chartered Institute of Building
Datuk Seri Michael Yam joined the Board of Paramount on 18 February 2010 and was designated as the Senior Independent Non-Executive Director on 27 February 2014.
Datuk Seri Michael has an illustrious career spanning over 35 years in the construction, real estate and corporate sectors. Prior to his retirement in 2008, he helmed two different award winning public listed property companies as Managing Director and CEO. In 2002, he was voted 'CEO of the Year' for Malaysia by American Express Corporate Services and Business Times.
After graduating from the University of Westminster, London in Building & Management Studies, he worked with the British Civil Service as well as various other companies in the United Kingdom. Upon his return to Malaysia, he served in companies such as Landmarks Berhad, Peremba Malaysia, Country Heights Holdings Berhad and Sunrise Berhad.
He is currently appointed on the boards of various government incorporated and non-governmental organisations, serving as the Chairman of InvestKL Corporation, Malaysia Airports (Niaga) Sdn Bhd, Triterra Sdn Bhd and as a director of Kwasa Land Sdn Bhd (a subsidiary of Employees Provident Fund). He is also the Most Recent Past President and Patron of the Real Estate and Housing Developers' Association of Malaysia and a trustee of the Standard Chartered Foundation.