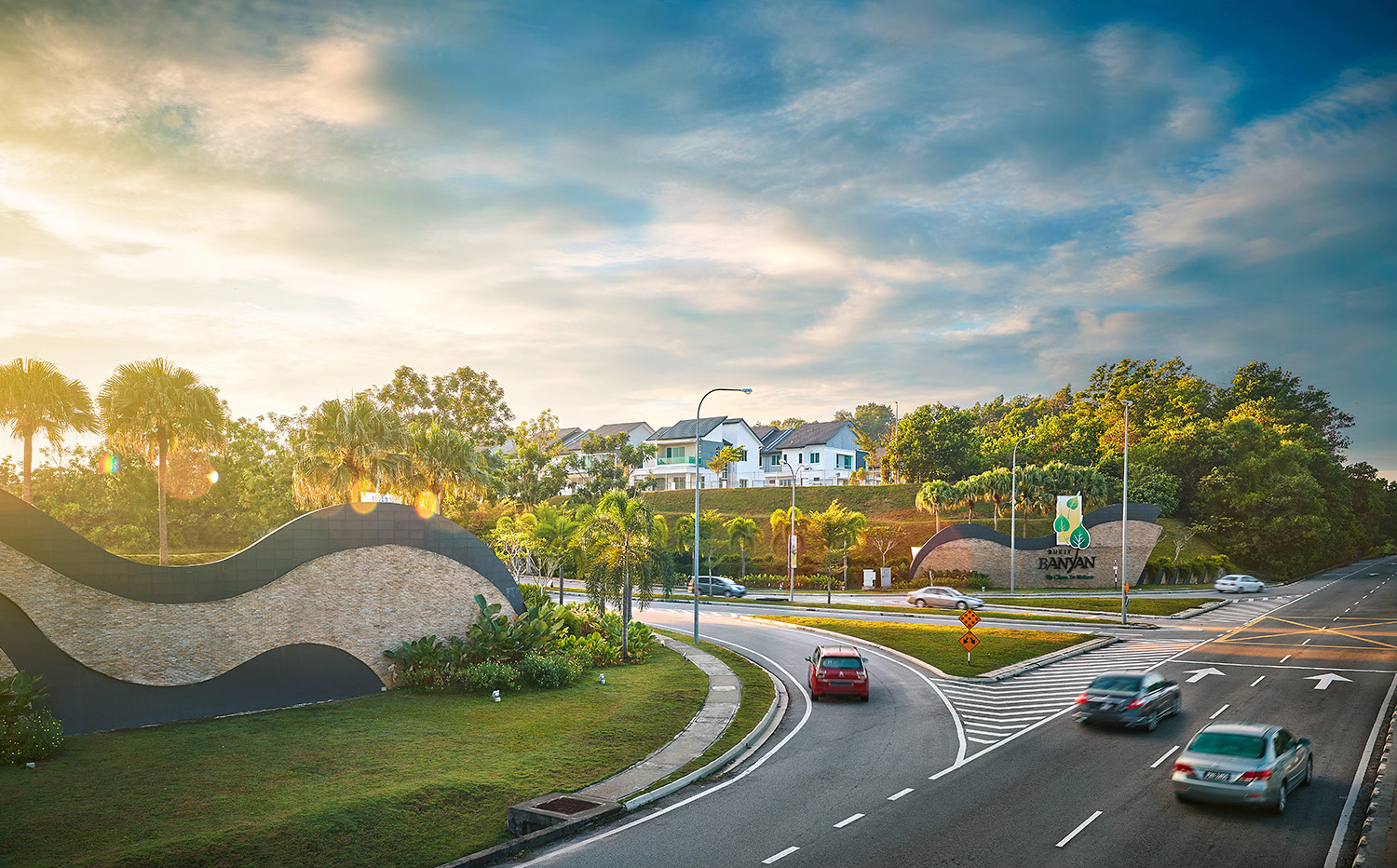 PETALING JAYA, 7 July 2020: Paramount Corporation Berhad (Paramount) is expanding its Bukit Banyan township in Sungai Petani by 26% with the purchase of 137.1 acres of freehold agriculture land, contiguous to its existing 520 acres.
Paramount Group CEO Jeffrey Chew said its subsidiary Paramount Property (Utara) Sdn Bhd had entered into a sale and purchase agreement with BDB Land Sdn Bhd (a subsidiary of Bina Darulaman Berhad) yesterday to buy two parcels of land (62.6 acres and 74.5 acres) for a total consideration of RM24 million. The purchase will be funded by the proceeds received from the divestment of Paramount's pre-tertiary education business earlier this year.
Chew said Paramount expects a Gross Development Value (GDV) of RM400 million from both residential and commercial properties to be built after the conversion of the land status.
As at 31 March 2020, Bukit Banyan had 178 acres of undeveloped land and a remaining potential GDV of RM498 million. With the acquisition of the 137.1 acres, Bukit Banyan will have 315.1 acres to develop from now until 2030.
"Bukit Banyan is Paramount's star project in the northern region, one of the hottest housing projects in Kedah in 2019, and a winner of multiple awards," said Chew.
Bukit Banyan is Paramount's third township development project in Kedah after Taman Patani Jaya and Bandar Laguna Merbok. Four phases with a GDV of RM165 million was launched in 2019. Another two phases with a GDV of RM59 million are being launched this year, with house prices ranging from RM390,000 to RM565,000.
The gated and guarded Bukit Banyan has won numerous awards including an Honour Award at the Malaysian Landscape Architecture Awards in 2018, and the StarProperty 2018 Awards for Best Family Centric development from RM350,000). It is home to Wisma Paramount, Kedah's first Platinum-rated green building which is GreenRE and Green Building Index (GBI) compliant.
Bukit Banyan was launched in 2012. Twenty-five acres out of the 520 acres was set aside for a hill park. With the new 137.1 acres, Bukit Banyan will span 657.1 acres. Today, Bukit Banyan Hill Park has eight themed gardens and a multipurpose open plaza, home to more than 25 species of plants. In 2016, Paramount added a Promenade Park to transform a retention pond area into a 820-metre jogging and cycling track complete with landscaping, gazebos, and a host of water features. In 2019, a new Tecoma Park was being planted at the location of another retention pond. At the same time, a new Elderly Park is also in progress.