By Grace Chen
ONE developer is stepping forward to propose solutions as part of efforts by the Real Estate and Housing Developers Association (Rehda) to make homes more affordable for Malaysians.
Paramount Corporation Group chief executive officer Jeffrey Chew believes that subsidised rent-to-own schemes can free aspiring house buyers from large down payments and help people, especially young couples, take the first steps towards home ownership.
Subsidised rent-to-own, he said, was a way to have a comfortable home without owning it immediately. Under a rent-to-own agreement, a buyer agrees to rent the house for a stipulated period of time before exercising an option to purchase the property "This scheme will be good for the M40 category who can generally afford monthly mortgage payments, but cannot raise the initial down payment for a house.
After a period, for example five years, the rent that has been paid, either in part or full, goes toward the price of the house," he said.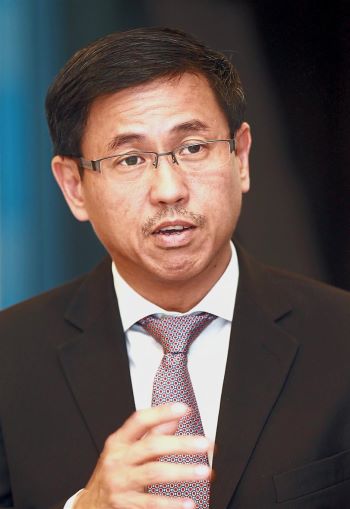 Chew says the scheme will be good for the M40 category, who can afford monthly repayments but cannot raise the initial down payment.
The scheme, Chew said, could also be made flexible so that those who can afford it pay more and those who cannot pay less.
"Subsidised rent-to-own is a hybrid of purely renting and immediate home ownership. This helps Malaysians own homes in a structured manner."
Chew proposes that the scheme be implemented for normal housing projects, with participating developers setting aside a percentage of their units for the subsidised rent-to-own scheme.
Another benefit of this mechanism, according to him, is its ability to address the problem of unsold units.
"A developer can set aside, say, 10% of his project, for something like this. If this plan works out, vacant properties will be occupied, the developer gets some revenue, and the current issue of housing shortage is eased.
Currently, a developer has to bear interest of 5% a year for every unit that is unsold and this is cost that is passed on to future projects, adding to the affordability issue.
Chew also questioned the viability of lowering prices for new projects as a way of addressing the problem of affordability.
Even if developers could do so, he pointed out that such a move would affect the value of existing properties.
"If a new property is priced 20% lower today, what is the impact on the secondary market? Would it not drop even lower? What happens to existing mortgages? Buying properties is not like spending on meals or utilities."
He said while there were reports of supply exceeding demand in the current property market, this could be due to the way the data is being interpreted. Unsold residential units make up only 5% of the annual housing supply.
"On top of that, the incoming supply of residential properties cannot meet demand despite the fact that there are unsold units.
He said the mismatch in supply and demand was due to factors such as suitability of location, high price for premium products and quotas.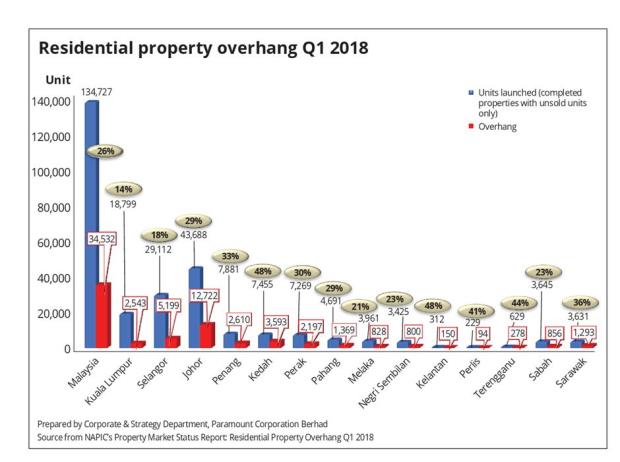 According to Chew, there are now 7.4 million households in Malaysia and the figure grows 3% annually, which means 222,000 potential house buyers enter the market annually.
"On the supply side, with about 170,000 units completed annually out of the 606,000 units under construction (based on National Property Information Centre statistics), there would still be a shortfall of about 50,000 units annually based on 222,000 potential buyers and the supply of 170,000 units.
"We are still unable to meet demand," he said.
On Rehda's proposal to re-examine the bumiputra quota system, Chew said having a measure of flexibility would be ideal because imposing a blanket quota on housing developments often results in mismatched supply and demand.
One solution may be to impose the right quotas in the right locations.
"Some projects can have a 10% quota, some can even be 60%. The quota should not be imposed for every type of product or in every area. For example, in Kepong where the Chinese are the majority, Malays may not want to buy.
"But if I build in Cyberjaya, or Salak Tinggi where we sold 92% of our project to bumiputras, the quota is no problem," said Chew.
He added that authorities should consider imposing the quota on the developer on a combined-project basis instead of basing it on each project, as is the case now.
On the issue of unsold bumiputra units, he recommends that a release mechanism be considered six months after the project's completion date, as long as the developer has made all the efforts, including advertising and promoting the units to bumiputra buyers.
"Between a development's launch and its completion, a developer would have spent at least three years trying to sell the units," he said, adding that a project typically takes three to four years to complete.
Chew said bumiputra units that failed to be sold within six months of completion could be released to other buyers, freeing the developer of the holding costs and cross subsidies.
As for concerns that the release mechanism may be subject to abuse, he said specific and transparent guidelines and enforcement had to be put in place.
Article from The Star
https://www.thestar.com.my/metro/focus/2018/08/07/an-idea-to-boost-home-ownership-developer-recommends-subsidised-renttoown-scheme-as-way-to-help-more/