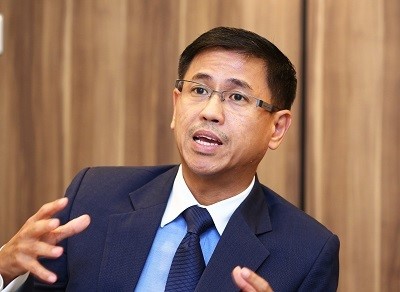 PETALING JAYA: Several recommendations by the property sector have been incorporated in Budget 2016 but not sufficiently, says Paramount Corporation Bhd group CEO Jeffrey Chew.
In a statement on the Budget, he noted that the best approach for young families to hedge against inflation from subsidy removal and the Goods and Services Tax (GST) is for them to own a home.
"This is especially critical from the perspective of a developing country where the inflation rate is expected to be higher than in developed countries, but growth would be even higher, resulting in higher taxes for the government to manage its budget deficit faster," he said.
He hoped the government would reconsider relaxing lending requirements for first-time homebuyers, as well as lowering the real property gain tax rate for foreign buyers and restriction threshold on this category of buyers for properties in the Klang Valley.
"As property players, we will have to absorb the increased input cost, but we appreciate that some of the GST cost increase is cushioned by the abolishment of SST (sales and service tax)," he added.
Instead of seeing inflation negatively, Chew saw positive effects from inflation on the value of properties – as their cost of replacement would increase and this would provide strong support for current property prices.
"In fact, we are more concerned with the trend of the decline in private consumption and investment in the first half of 2015 even before GST kicked in," he said.
Together with the sharp weakening of the ringgit and the recent increases charged for tolled roads, he expects the overall outlook to deteriorate in the second half of the year.
"We have seen the effects of purchasers holding back on the purchase of big-ticket items such as property for their own use and investments over the last four months," he added.
"If this consumption pattern continues, not only will the property and construction sectors contract, other supporting and ancillary industries like cement, steel, wholesale and broad services sectors too will suffer, and have spillover effects on the retail segment." (BAJET 2016)