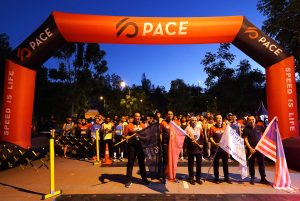 SUNGAI PETANI, 13 March 2023: More than 1,200 'heroes' were created at Bukit Banyan here last Saturday; each decorated with a finisher medal after completing the Bukit Banyan Hero Run while 40 among them also went home with trophies and cash prizes.
Paramount Property, the developer of the 520-acre Bukit Banyan township, was the main sponsor as well as the venue sponsor. The run was organised by Kedah State Youth and Sports Department and Corporate Hero Century Sdn Bhd.
The Hero Run which had a two-year hiatus due to the pandemic attracted serious runners as well as families out for weekend fun, as it offered both competitive as well as non-competitive categories.
Paramount Property Northern Region CEO Ooi Hun Peng said the 520-acre Bukit Banyan township with its with its wide roads, scenic views, and different terrain, and 25-acre hill park was an excellent venue for both competitive and non-competitive runs.
"Paramount Property wants to be a catalyst to bring people together now that restrictions have loosened and the economy has restarted.
"As The People's Developer, we are committed to our brand promise of Design for Life, People First and Uplift Community. The Hero Run matches our aspirations as it promotes fun, wellness and unity through sports. The Hero Run's concept of 'Community to Community' and 'Malaysia as one big family' resonate with Paramount Property," he said.
The Hero Run offers two main routes: 10km (competitive) and 5km (non-competitive). The 10km route offers four main categories: Men Open, Men Senior, Women Open, and Women Senior, which offered cash prizes from RM50 to RM300 for the top 10 in each category, aside from trophies. The 5km category was open to all ages. The youngest runner was 5 years old and the oldest was 65 years old.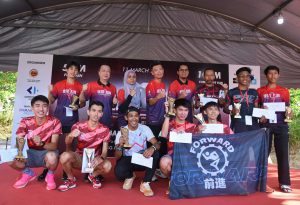 Bukit Banyan is Sungai Petani's first gated-and-guarded township development that offers a lifestyle that is up close to nature. The development comprises detached, semi-detached, double and single-storey terrace houses, townhouses, and shop offices. Bukit Banyan has received several awards for its family-centric designs and landscaping.
The Bukit Banyan Hill Park with its nine thematic landscaped parks is open to the public and is popular among Sungai Petani folk. The 10km Bukit Banyan Hero runners had the added challenge of running up, around, and down the hill park, while the 5km runners did not go up the hill.