By Amanda Fung
Photo by Imran Sulaiman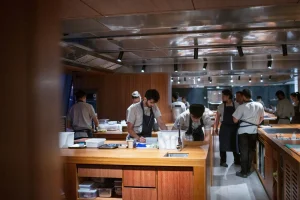 Asia's 50 Best Restaurants 2022 list was announced on March 29, naming 50 of the continent's leading restaurants that showcase true mastery in the kitchen and beyond.
A household name in the local fine dining scene,
Dewakan
was named the 50th best restaurant in Asia, simultaneously making it the best restaurant in Malaysia. Dewakan, led by chef Darren Teoh, has been making waves in the industry with its inventive and distinctive creations, championing local ingredients and flavours. When it comes to combining traditional and age-old ingredients with modern techniques and contemporary concepts, Dewakan is a master of its craft.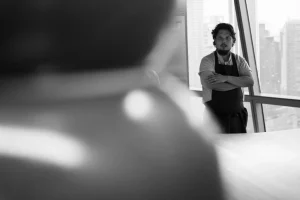 Seven-year-old Dewakan takes its research and development seriously with the team using and sourcing ingredients from the most remote areas accessible and using flavours known to indigenous communities, almost hidden from the commercial scene. Its tasting menu is ever-evolving and changes rapidly in tandem with the flow of availability, giving diners a truly unique experience each time they visit Dewakan.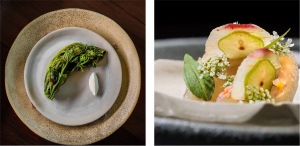 Photo: Instagram/@dewakanmy
Its one-of-a-kind flavour combinations have resulted in dishes that only the most refined palates can come up with, like sautéed greens dressed with reduced starfruit juice thickened with bee pupa and even pastry wrapped with cuttlefish, lined with moringa and topped with locally-sourced caviar. Compared to last year's #66 ranking, Dewakan's 16-spot jump is impressive and testament to the tenacity and talent of the team, who are ready to take on challenges and break boundaries with Malaysian fine dining.
As published:
Tatler