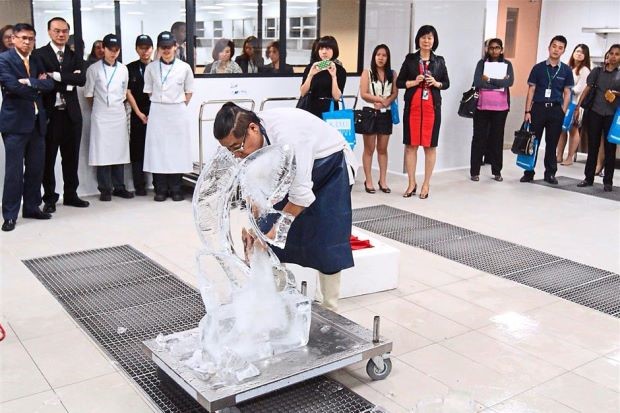 School of Hospitality, Tourism and Culinary Arts lecturer and kitchen artist Chef Hamirudin Nazir shows off his ice-carving skills.
WHILE American and European students may be well-familiar with the "university town" concept, the idea is a relatively new one here.
Increasingly however, local institutions are exploring the notion of having a community centred around an educational institution.
For Paramount Corporation Berhad in particular, the university town has been built right into its upcoming Paramount Utropolis development in Glenmarie, Shah Alam.
"Utropolis" here is a play on the words "university" and "metropolis", and it is easy to see why since KDU University College's (KDU UC) flagship campus takes up some 4ha of the 8.78ha development.
The new campus, worth RM260mil, has been operational since February, and is equipped with sleekly designed state-of-the-art facilities including a three-storey library spanning over 4,000 square meters, nine lecture halls that can seat 250 students each, 60 classrooms and a 580-bed student accommodation site.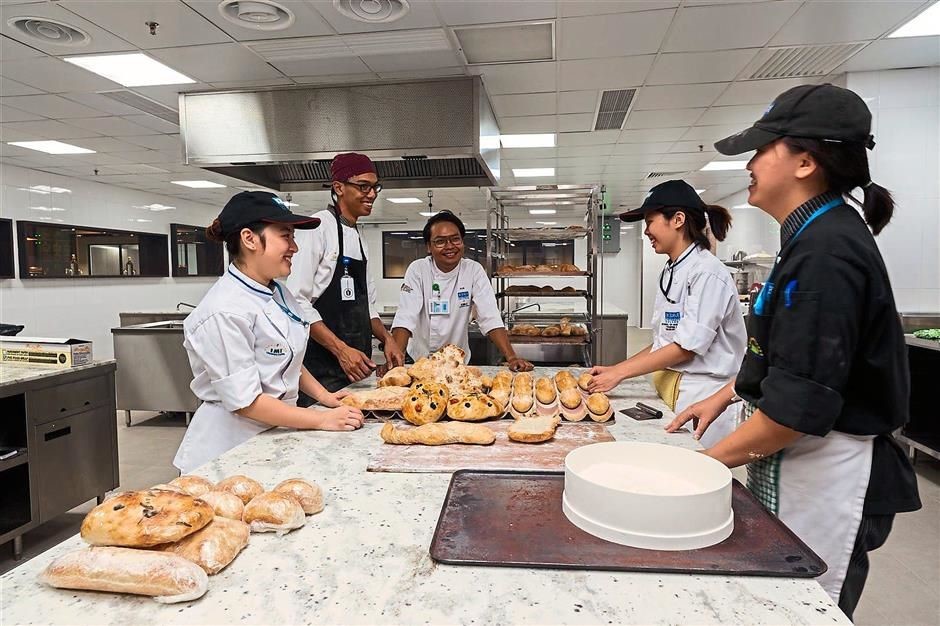 The campus boasts of specialised culinary facilities, such as this bakery kitchen.
Speaking during a media briefing at the campus earlier this month, Paramount Group chief executive officer Jeffrey Chew said the opening of the campus was also symbolic of the growth of the corporation's education arm, Paramount Education.
"We are now providing quality education almost across the board, from primary and secondary education to the undergraduate as well as postgraduate level.
"The only area we have not ventured into is pre-school – and this may be a possible area of growth in the future," he said.
Chew further explained that the Glenmarie campus will focus on offering KDU UC's own homegrown programmes, while the institution's original campus in Damansara Jaya will be used to reinforce the KDU College's brand.
"KDU College will continue offering our pre-university, foundation and twinning programmes at the Damansara Jaya campus.
"For the college, we're also looking at partnering with more universities around the world – and not just institutions from the usual countries such as the United Kingdom and Australia, but other upcoming countries as well.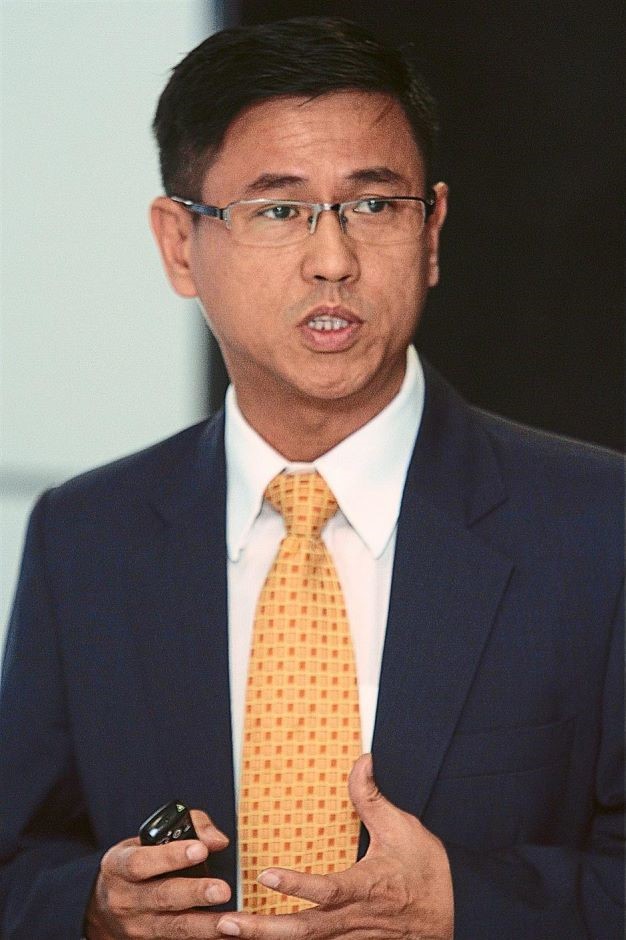 Chew says there are plans to expand the "Utropolis" concept to Penang in the future.
"This is in line with our aim of offering students and parents more education options," he said.
Chew said that there are also plans to expand the Utropolis concept in Batu Kawan in Penang by 2018, which will be anchored by KDU Penang.
As KDU Penang continues to build upon its academic reputation and industry links, the planned Penang campus will be part of its plan of achieving the university college status, said Chew.
"We have already acquired over 12ha of freehold land in Batu Kawan, and 4ha have been set aside for the Penang 'university metropolis'," he added.
KDU UC's Glenmarie campus currently houses five schools, namely the School of Hospitality, Tourism and Culinary Arts; School of Computing and Creative Media; School of Communication and Creative Arts; School of Engineering; and School of Business.
With its strong reputation for culinary programmes, it is no wonder that the institution has invested in some impressive facilities for training aspiring chefs – 'hot' and 'cold' kitchens, a wine laboratory, a pastry kitchen, an ice-carving room, a molecular kitchen, as well as fine dining restaurant and a coffee laboratory.
Meanwhile, budding game developers would be interested in the teaching labs which are fully equipped with Alienware, the renowned manufacturer of hardware designed specifically for gaming.
The campus also boasts of being environmentally-friendly, as it has been awarded a provisional Green Building Index certification for incorporating sustainable design such as a rainwater harvesting system and maximising the use of natural sunlight.