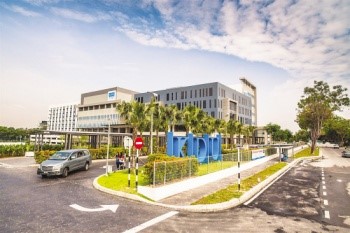 The new campus is purpose-built to offer innovative teaching and learning experiences.
Paramount Corporation Bhd recently unveiled its new RM260 million KDU University College (KDUUC) flagship campus located within the 21.7 acre Paramount Utropolis development in Glenmarie.
The opening of the campus marks a new phase of growth not just for KDUUC, but also for the 32-year old Paramount Education (formerly known as the KDU Education Group).
Paramount Education is the education arm of Paramount Corporation Bhd (Paramount) and is a full-spectrum education services provider, offering the primary and secondary national and international curricula, through to undergraduate and postgraduate programmes.
"Paramount Education's desire to provide good-quality education while inspiring the spirit of nation building is strongly aligned with the group's ethos, which is to be an innovative market leader in businesses that benefit society," said Paramount Group CEO Jeffrey Chew.
"This ethos is being brought to life right here at this new campus, which has been purpose-built to offer innovative teaching and learning experiences.
"KDUUC prides itself on being a real world university designed to meet real-world needs. This campus, with its well-equipped lecture halls and classrooms, contemporary library and a myriad of labs for practical, hands-on learning, coupled with our lecturers and advisory councils made up of industry practitioners, all help KDU graduates to hit the ground running," he said.
He added that the opening of the new campus also marked the re-establishment of KDU College, Damansara Jaya.
"With this separation of KDUUC and KDU College, the latter's offering of pre-university, foundation and twinning programmes will be made clearer and more visible, in turn helping us attract more partner universities for our programmes.
"This further widens our education offering, which aims to offer parents and students a variety of education options within their means, and creates a strong flow-through pipeline of students for KDUUC," Chew said.