By Natalie Khoo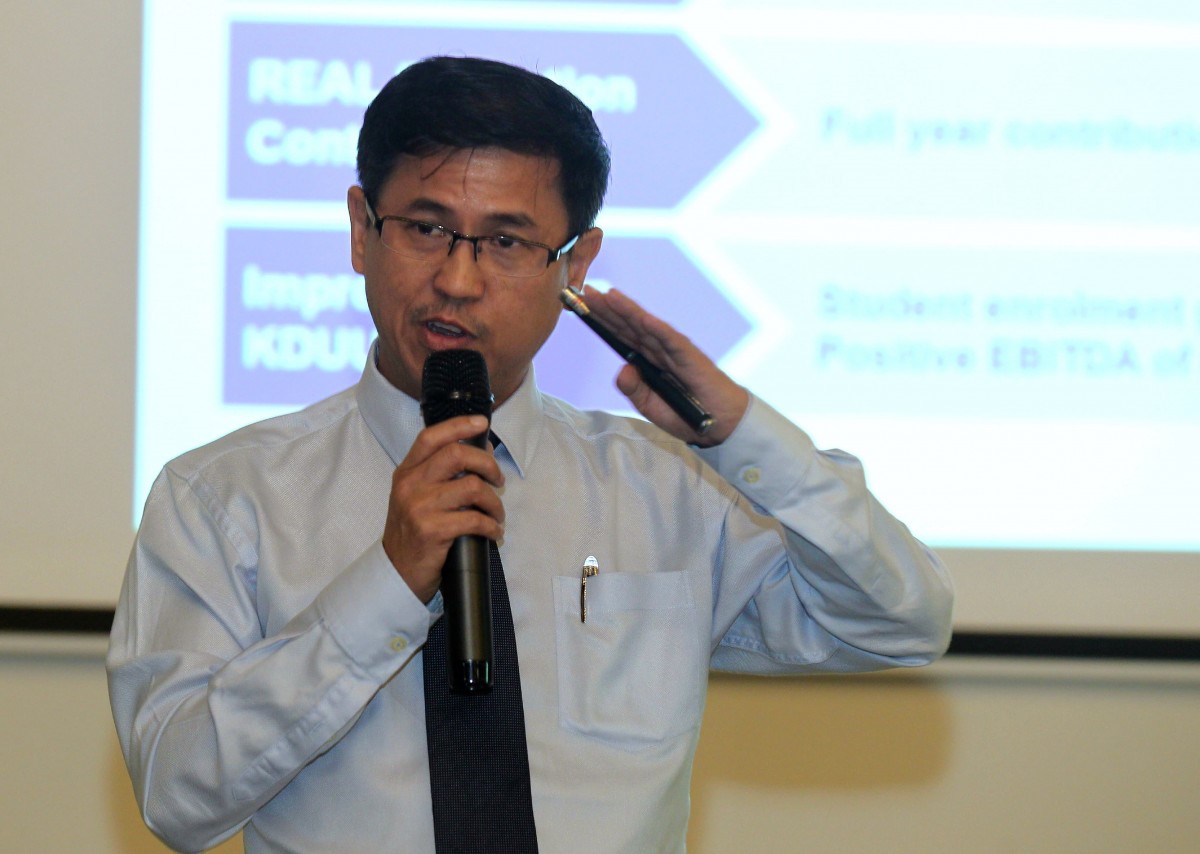 Chew at the briefing today. (Photo by Suhaimi Yusuf/The Edge)
PETALING JAYA (Aug 24): The reintroduction of the Sales and Services Tax (SST), slated in September, is unlikely to reduce house prices despite cost savings of at least 1% to 2% for property developers, said Paramount Corp Bhd group CEO and director Jeffrey Chew. He explained that this was because construction costs account for just half of the overall development cost and the small savings may or may not be passed back to consumers, depending on the price of the properties.
"Some of the products [building materials] are tax exempted, but bear in mind that if you look at the sales price… which we call it as the gross development value, within that there is [the] land cost which is roughly 18-20%.
"Then, you have a lot of soft costs including financing cost, contribution cost that will take another 10-15%.
"The actual construction cost is about 50% or slightly less than 50%, so when you talk about material cost in construction, it is actually a small portion.
"SST also applies to services as well, [such as] consultancy fees, architect fees – those are under the SST service tax.
"For us in the property sector, the change of [the SST from the Goods and Service Tax], the cost comes down [by] only 1-2%.
"Sometimes we pass it back to the buyer, sometimes we use it to absorb the cost for the increase in raw materials," Chew told the media at an analyst and fund manager's briefing for Paramount Corp's first half of 2018 financial results.
He added that the 1-2% of the cost savings may be passed on to their customers either through a better price structure, more fittings in their property or better-quality products to their customers.
"Again, it depends on the demand and supply. If the properties that we launch are very cheap and [in a] good location, then the price will probably not come down.
"But for properties that are not selling very well, we will see the possibility of the developer giving more discounts on that because the costs have been lowered.
"So again, it [depends] on market forces and [prices are] market-driven. We know that Malaysia is a very dynamic open market and market force will drive the price. But definitely, there will be an element of price containment and also a little bit of price reduction of the products," said Chew.
Article from EdgeProp.my
https://www.edgeprop.my/content/1417453/meagre-savings-sst-exemptions-unlikely-lower-house-prices-says-property-developer