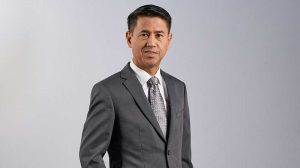 Paramount Corp group chief executive officer Jeffrey Chew
KUALA LUMPUR: Paramount Corp Bhd registered RM617mil in property sales in the first half of 2023 (1H23), 46% higher than that of the same period last year.
"The total value of properties launched was also much higher year-on-year at RM820mil (1H22: RM54mil) and there was the spillover from the RM919mil of launches in the last quarter of 2022," group chief executive officer Jeffrey Chew said in a statement.
"In the second half of the year, we target to launch RM714mil worth of properties, anchored by The Ashwood at the prestigious U-Thant enclave in Kuala Lumpur, next to our sold-out The Atrium," he added.
On the whole, Chew said the group had more ongoing property projects in the first six months in 2023 compared to the same period last year when the economy was only starting to reopen fully.
"A larger base of work in progress and higher sales translated to higher revenue, and we also finalised the costings of some projects. Both contributed to better profits."
In the second quarter ended June 30, the developer's net profit surged to RM24.1mil, or earnings per share of 3.87 sen from RM9.1mil, or 1.46 sen a year ago.
Revenue for the quarter rose 19.3% to RM241.5mil versus RM202.4mil last year.
In the first half, Paramount posted a higher net profit of RM35.7mil on revenue of RM436.1mil.
"Our property division did commendably in the 1H23, achieving a 16% rise in revenue at RM418.1mil (1H22: RM361mil) and 80% improvement in pre-tax profit at RM70.3mil (1H22: RM39.1mil)," Chew said.
Paramount declared a 3.0 sen interim dividend for FY2023. The single tier interim dividend of 3.0 sen per share will be paid on Sept 21, 2023 to shareholders whose names appear on the record of depositors on Sept 11.
As published:
The Star