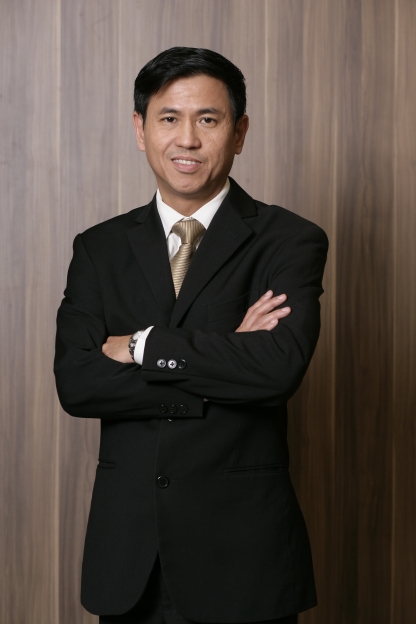 SHAH ALAM: Paramount Corp Bhd, on track to achieving property sales of RM400 million this year, is bidding for two projects with a potential gross development value (GDV) of RM1 billion to RM2 billion.
This includes the bid for Kwasa Land Sdn Bhd's Kwasa Damansara township in Sungei Buloh, where Paramount has been pre-qualified as one of five tier-2 developers for the next Request for Proposal R2-1. It has also submitted a bid for another land on a joint venture (JV) basis with the landowner.
Paramount CEO Jeffrey Chew Sun Teong (pix) said the company is selective on its bids but is looking and open to the idea of JVs.
"These are big projects. We are selective because we already have our hands full with the new five projects that we are going to take on. Another two to three JVs will also eat up in terms of resources," he told a press conference after the company's AGM here.
He explained that the company currently has six ongoing projects and will start launching five new developments in the next five years.
"So overall it's RM9 billion of launches over the next five to 10 years. There's also a possibility of doing JVs with external party. We phased out the construction segment as a contractor for external jobs but we are using some of the capabilities to focus on doing JVs," said Chew.
It is targeting property sales of RM400 million this year, where 75% of sales will be from the Klang Valley and the remaining 25% from the Northern region. Property sales stood at RM317 million in 2014.
The company recorded RM150 million sales in the first three months of 2015, accelerated by purchases before the implementation of the Goods and Services Tax.
"The first quarter sales numbers were relatively strong. We're on track," said Chew, adding that the company also hopes to achieve unbilled sales of RM600 million in one to two years as it embark on more projects, from unbilled sales of RM420 million now.
Chew said Paramount has a landbank of 900 acres, which translates to a potential GDV of RM9 billion, mainly concentrated in the Klang Valley and the Northern region of Batu Kawan, Sg Petani and Bukit Mertajam.
"We will continue to look at land for replenishing in the future and if the market is better in terms of good landbank coming up, we may accelerate some of the acquisitions to buy more land.
"We're still on the lookout for land in the country at this stage. We will start to look at projects overseas when our turnover reaches closer to RM800 million to RM1 billion in three to five years. We're about RM500 million last year," said Chew.
Meanwhile, Chew said both the company's property and education businesses are expected to be strong hence there is no need to add another new business.
"We've enough things to do in property and education and there's a lot of room to scale up the business. There's no plan (for a new segment) but we're open when the opportunity comes up and if it makes sense."