By Arjuna Chandran Shankar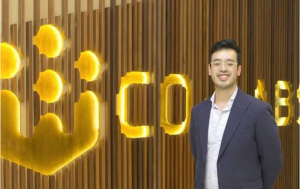 KUALA LUMPUR (Aug 22): Paramount Corp Bhd announced today that Benjamin Teo Jong Hian, the son of chairman and executive director Datuk Teo Chiang Quan, has joined the group's board of directors.
The 30-year-old Jong Hian, who started in Paramount as a management trainee in 2012 before rising through the ranks to helm Paramount Property Development Sdn Bhd as chief executive officer in March 2018, has been appointed Paramount's executive director, effective today.
PPD is the group's subsidiary that is undertaking Paramount's Atwater integrated development in Section 13, Petaling Jaya, Selangor.
"This development is slated to be Paramount's signature property development project in the Klang Valley due to its strategic location and high-value proposition. As CEO of PPD, Teo spearheaded the successful launch of Atwater, and he will be overseeing this development as well as all other developments to be undertaken by PPD," the group said.
Prior to PPD, it noted that Jong Hian was the director of innovation for the group's property division (Paramount Property), where he led his team to explore new concepts to enhance the product offering of Paramount Property, the product of which includes Co-labs Coworking, a coworking office space total solution provider that has grown from one space in 2016 to four spaces with almost full occupancy at its space in The Starling Mall.
The group also noted that Jong Hian had played an instrumental role in elevating the ranking of PPD to the 12th position in The Edge Top Property Developers Awards, 2018.
As at today, Jong Hian has a 0.128% direct interest in Paramount and an indirect 0.063%. His father controls 27.477% as at July 31.
Separately, the group said it has appointed Foong Pik Yee to its board as independent and non-executive director. Foong, who has over 35 years of experience in banking, management consulting and accounting, currently serves on the Industry Advisory Board of Monash University Malaysia.
A mentor in the Malaysia Australia Business Council's mentor-mentee programme, Foong was also a recipient of the 'Most Inspiring Woman' in the 'Great Women of Our Time' awards from the Malaysian Women's Weekly Magazine in 2007, the group said.
Paramount's shares closed unchanged at RM1.30 today, valuing the company at RM788.69 million.
As published: https://www.theedgemarkets.com/article/paramount-chairmans-son-benjamin-teo-joins-groups-board-directors