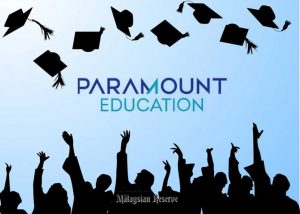 By SHAZNI ONG/TMR GRAPHIC
Paramount Corporation Bhd has entered into a conditional sale and purchase agreement with Two Horses Capital Sdn Bhd (THC) to sell three of its education business subsidiaries for cash consideration of RM540.5 million.
In an exchange filing today, Paramount noted that it was disposing 69.7% of its equity interests in Paramount Education Sdn Bhd for RM 134.5 million, 80% in Paramount Education (Klang) Sdn Bhd for RM 21 million and 80% in Sri KDU Sdn Bhd for RM 385 million, with the disposals expected to be completed by the fourth quarter of 2019.
THC, which is owned by is Tunku Ali Redhauddin Tuanku Muhriz and Ganendran Sarvananthan, is expected to fund the proposed acquisition using a combination of equity contributions from its shareholders as well as external debt financing from one or more third party lenders
Paramount added the indicative disposal consideration was based on the earnings before interest, tax, depreciation, and amortisation (Ebitda) of the target companies and REAL Education for the FYE 31 Dec 2018 of RM53.8mil and multiplied by an agreed multiple of 16.0 times.
"This will result in an implied enterprise value (EV) of RM861.0mil for a 100%-equity stake in the target companies and REAL Education," the company said.
Paramount also said that the disposals would enable it to monetise and unlock the value of part of its investments in the Paramount pre-tertiary group at an attractive valuation which is comparable to regional education service providers operating in developed markets.
"The EV/Ebitda multiple of 16 times is above the average EV/Ebitda multiples of the comparable companies and Paramount Group's EV/Ebitda multiple of 9.7 times based on its audited financial statements for the FYE 31 December 2018, making the proposed disposal value accretive to shareholders.
"(This would) realise pro forma gain on disposal of approximately RM487.8 million, which will translate into an improvement in earnings per share of the company by RM1.10 per share," Paramount said.
The disposals would allow the company to focus on its resources on driving growth for its core business of property development, to explore new business opportunities, and retaining an effective minority stake of 20% in the Paramount Pre-Tertiary Group's business.
Paramount said part of the proceeds arising from the disposals are intended to be channelled towards growing its property development business, as well as to partially repay its borrowings respectively, which is expected to improve the company's gearing level and cash flows due to the annual interest savings.
As of 12.30 pm, Paramount shares were at 12 sen or 5.77% higher, with a market capitalisation of RM953.36 million.
As published: https://themalaysianreserve.com/2019/06/20/paramount-corp-sells-its-education-business-for-rm540-5-million-cash/