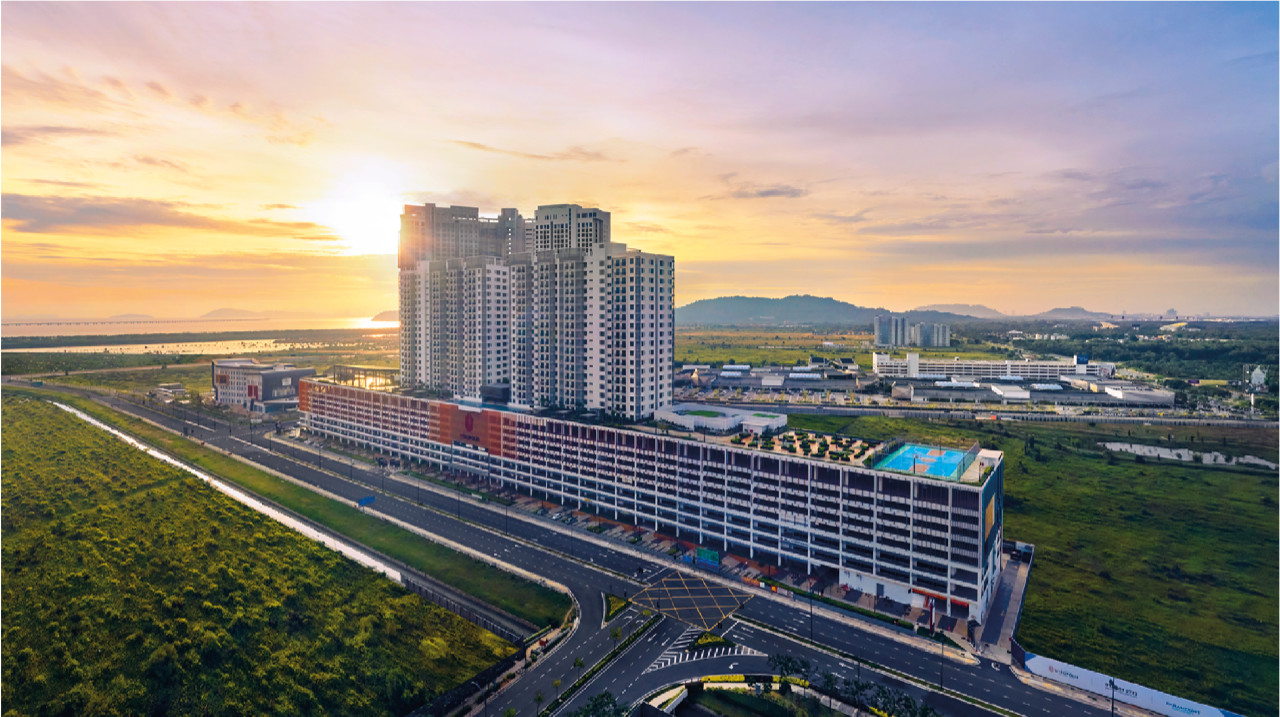 Paramount Corporation Bhd has more ongoing property development projects in the second half of 2021, according to its group chief executive officer Jeffrey Chew Sun Teong.
Property developer, Paramount Corporation Bhd, expects to achieve better sales performance in the second half of this year (2H 2021) compared with 1H 2021 as lockdowns to curb the Covid-19 pandemic eases and the vaccination rate rises.
Group chief executive officer Jeffrey Chew Sun Teong said the group has more ongoing property development projects in 2H 2021, consisting of residential houses in Batu Kawan, Penang and the Kuala Lumpur city centre, as well as in Kemuning Utama and Bukit Banyan in Sungai Petani, Kedah.
However, he noted that the company's performance in the third quarter of 2021 (Q3 2021) would be tempered by the Enhanced Movement Control Order (EMCO) that was imposed in Selangor in July, which resulted in work being halted at five of its project sites.
"As the lockdown is gradually easing, we hope to sustain a stronger sales momentum.
"By next year, when most Malaysians have been vaccinated, things will normalise and I think more people will start to consider buying properties, and sentiments will somewhat improve in 2022," he said during the virtual briefing on the group's 1H 2021 results today.
Chew said the low interest-rate environment and the stamp duty exemption under the Home Ownership Campaign (HOC) would also remain crucial to incentivise property purchases.
The group's property sales in 1H 2021 grew 62 per cent to RM309 million from RM191 million in the same period last year, driven by steady demand from the sale of existing as well as new products from an existing project.
As of June 30, 2021, the group has close to RM250 million in cash and maintained sufficient banking facilities to fund its operations, as well as unbilled sales of RM1 billion, which is expected to provide some visibility to the group's cash flow in the next two to three years.
Its undeveloped land stood at 223.02 hectares (ha), comprising 75.91ha in Klang Valley and 147.10ha in Kedah and Penang as of June 30, 2021.
Meanwhile, commenting on discounts given on completed properties, Chew said it is not likely that developers would give 30-50 per cent discounts to buyers amidst the slowdown in the property market.
He said Paramount would give normal discount rates and provide some additional finishings, but would not offer discounts of as much as 50 per cent.
"This is because properties would still have value over time and do not become obsolete so easily," said Chew.
For 2Q 2021 ended June 30, 2021, the group recorded a net profit of RM1.62 million compared to a net loss of RM4.01 million in 2Q 2020.
Revenue grew by 98 per cent to RM127.4 million against RM64.2 million previously. – Bernama
As published:
New Straits Times