By Sharen Kaur
Paramount Corp Bhd's real estate arm, Paramount Property, is set to launch RM1.3 billion in properties in the fiscal year ending December 31, 2022 (FY2022), a 48 per cent increase over last year, as Malaysia enters the endemic stage.
During an analyst and media briefing today, group chief executive officer and executive director Jeffrey Chew said that it is also targeting higher property sales of RM1 billion in FY2022.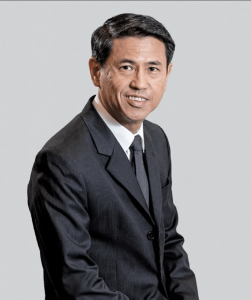 Paramount Corp Bhd group chief executive officer and executive director Jeffrey Chew.
According to a statement issued by Paramount last month, Chew stated that the property sector is facing headwinds. Uncertainties arising from potential new Covid-19 variants, potential interest rate hikes, escalating building material prices, and construction worker shortages that could dampen the property sector's recovery are among them.
It does, however, plan to launch six projects in 2022 [including new phases of existing projects].
Chew said today that Paramount's existing projects in Sungai Petani, Kedah, Penang, and Sepang, Selangor would account for 32 per cent or RM408 million of the RM1.3 billion property launches.
New launches totaling RM872 million in gross development value include developments in Shah Alam, Cyberjaya, and Petaling Jaya.
The property prices start at RM300,000, and Paramount is primarily targeting the M40 group, followed by the T20, according to Chew.
The net profit of Paramount for the fourth quarter ended December 31, 2021 (4QFY21) nearly seven-folded to RM24.35 million from RM3.53 million the previous year.
Its revenue for the quarter increased 68.5 percent to RM317.34 million, up from RM188.39 million in the previous year's corresponding quarter.
The improved 4QFY21 performance was primarily due to increased profit contribution from its property division, a one-time gain from the consolidation of a subsidiary, and lower share-based payment to staff and executive directors from the investment and other divisions.
Chew said that unbilled sales for FY2021 were RM1.1 billion, which would help Paramount's cash flow move forward.
As published:
New Straits Times