By Alzahrin Alias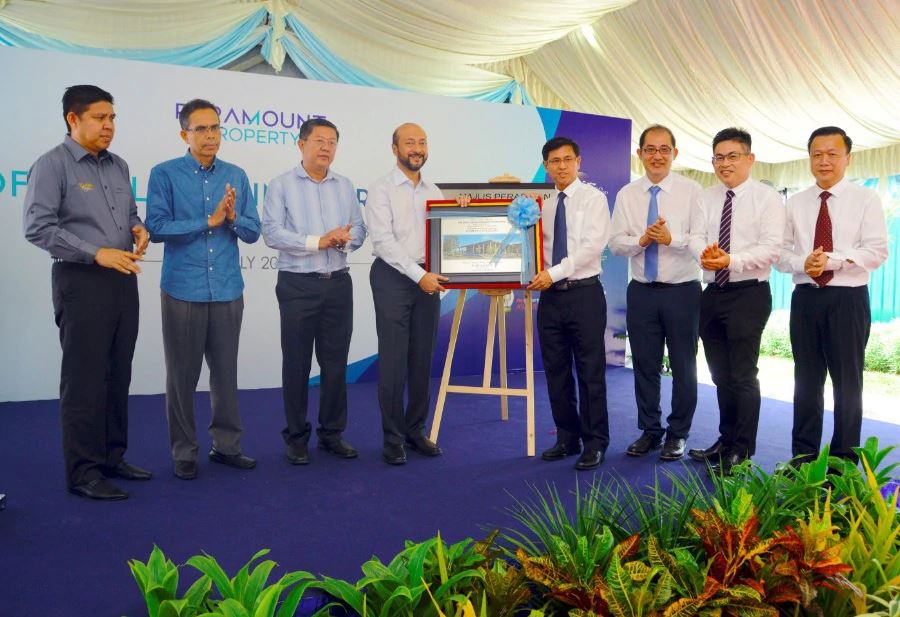 KUALA LUMPUR: Paramount Corp Bhd has reinforced its commitment to property developments in the northern peninsula with the opening of Wisma Paramount, the first green building in Kedah.
Group chief executive officer Jeffrey Chew said the northern regional office, which is also a real estate gallery, is a commitment for the group to develop more properties in Kedah and Penang.
He said the building, located on Bukit Banyan, is located within the company's mixed development area that has a gross development value (GDV) of RM1.1 billion.
"Bukit Banyan is a development with a Gross Development Value (GDV) of RM1.1 billion. Three phases with a GDV of RM624 million had been launched since 2012. There will be more phases to come until 2025," he said.
"As we grew from strength to strength here in Kedah, we were determined to bring something more to the community up north. That had led to the corporate decision of venturing into the Penang property market.
"In Penang, Paramount Utropolis at Batu Kawan, will be the first university metropolis in the state. It models itself after the successful Paramount Utropolis in Glenmarie, Shah Alam, and carries a GDV of RM2 billion," he said in a statement.
Bukit Banyan is its third property project in Kedah after Taman Patani Jaya and Bandar Laguna Merbok.
For Paramount Utropolis Batu Kawan, Chew said the project covers an area of 17.9 hectares with mixed development, and will include Kolej Universiti KDU Penang, an institution of higher learning.
He said the project, which began in 2015, is expected to be fully completed in 2019.
"The Paramount Utropolis Batu Kawan is in support of Penang's efforts to make Batu Kawan the third satellite city and to grow it as the central business district and lifestyle hub of the northern region.
"The Group is confident of achieving success based on the strength of our strategy through two key business areas, Paramount Property and Paramount Education.
"Our goal is to provide consistent and sustainable growth in the long term besides giving more value to customers, shareholders, business associates and staff," he said.
Article from New Straits Times
https://www.nst.com.my/business/2018/07/392697/paramount-reinforces-northern-presence