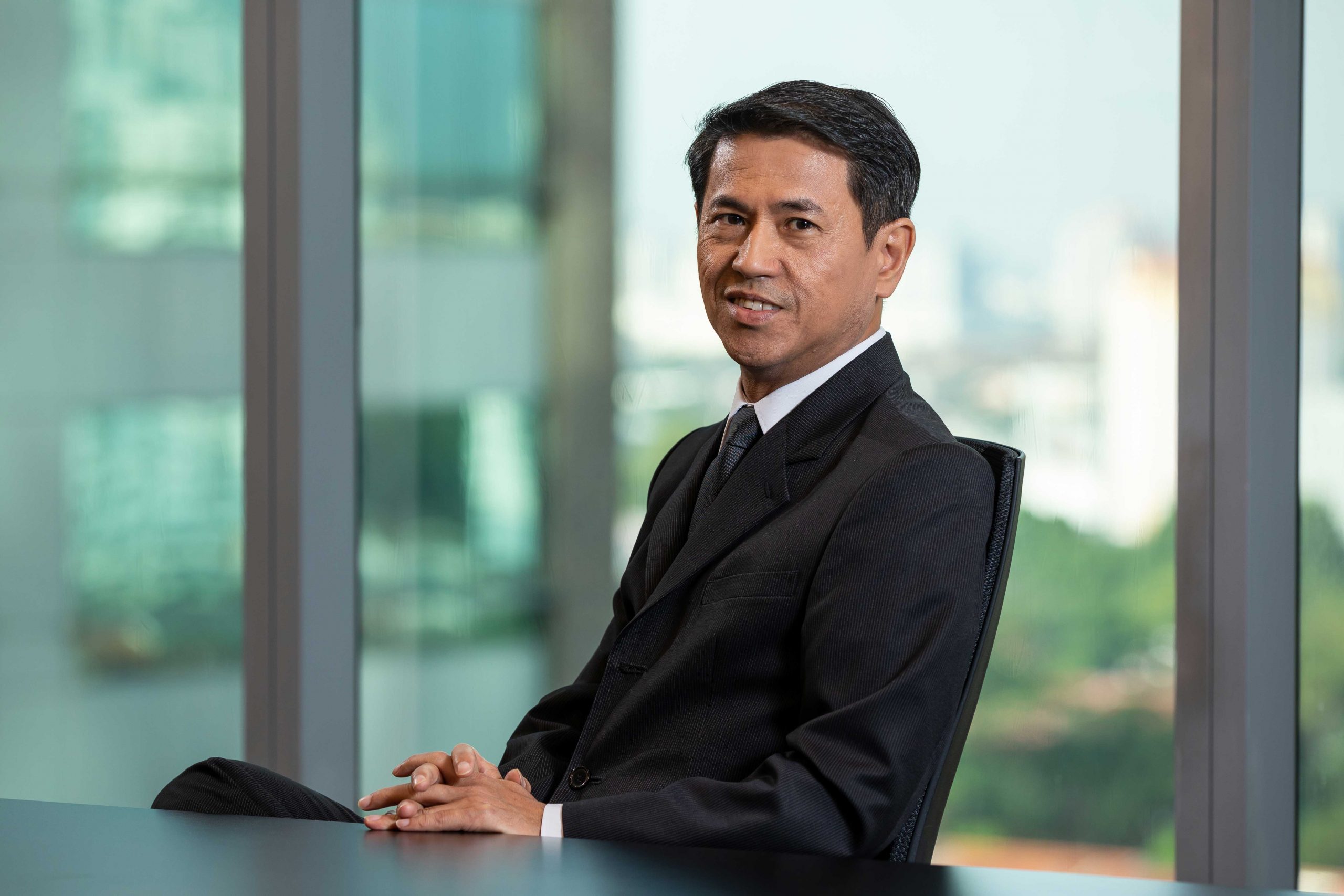 Paramount Corp group CEO Jeffrey Chew
KUALA LUMPUR: Paramount Corp Bhd saw its net profit grow almost 7-fold to RM24.35mil in the fourth quarter ended Dec 31, 2021 (4Q21) from RM3.53mil a year ago.
Its revenue from continuing operations in 4Q21 stood at RM317.3mil, up 68% from RM188.4mil posted a year prior.
"The group's improved financial performance in 4Q21 was mainly attributable to the higher profit contribution from the property division, recognition of one-off gains upon consolidation of a subsidiary and the lower share-based payment to staff and executive directors from the investment and others division," Paramount said in the notes accompanying its financial results.
A single tier final dividend of three sen per share has been proposed, subject to shareholders' approval in the upcoming annual general meeting.
For the full FY21, Paramount posted a lower net profit of RM28.54mil against RM486.39mil in the preceding year, mainly due to a gain of RM462.7mil recognised from the pre-tertiary education business divestment in FY20 which is no longer consolidated in this year's financial results.
Revenue for the period rose 14.8% to RM681.35mil from RM593.56mil a year ago.
Group chief executive officer Jeffrey Chew said its property division's strong fourth quarter performance was a key contributor to Paramount's resilient performance for FY21 as seen from its revenue of RM314.2mil, which was 69% higher compared to the corresponding quarter last year.
He noted that the property division's pretax profit (PBT) of RM35.8mil in 4Q21 was also 58% higher than in 2020.
All in all, the property division achieved revenue of RM672.1mil for FY21, which was 15% higher than the last financial year while its PBT was 28% higher at RM78.6mil. The top contributors to revenue were Bukit Banyan in Kedah, Utropolis Batu Kawan in Penang, and ATWATER in Selangor.
"Additionally, the property division's sales in FY21 had risen by 5% to RM806mil against RM770mil achieved in FY20, while unbilled sales crossed the billion ringgit threshold for the second year at RM1.1bil as at Dec 31, 2021," Paramount said.
For FY21, the coworking division recorded revenue of RM5.8mil, which was 29% higher than last financial year of RM4.5mil.
"Moving forward, the reopening of the economy and the gradual easing of the country into accepting Covid-19 as endemic is expected to restore consumer confidence and aid the recovery of the property market in 2022.
"In addition, the low-interest rate environment, and the abolishment of the real property gains tax for disposals is expected to help invigorate the property market," Chew said.
However, he said uncertainties arising from possible new variants of the Covid-19 virus, potential interest rate hikes, escalating prices of building materials and the shortage of construction workers could dampen the recovery.
"In the meantime, we look forward to launching six projects in 2022 (including new phases of existing projects) with an estimated gross development value of RM1.3bil," Chew said.
As published:
The Star