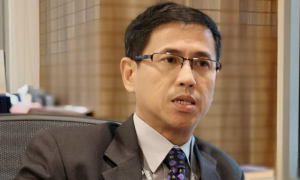 Paramount Corporation Berhad (Paramount) recorded a higher 6M2019 revenue of RM478.9 million, an increase of 9% compared with the corresponding period last year (6M2018: RM440.6 million) with higher contribution from both the property and education divisions.
The group achieved property sales of RM310 million during the first six months of the year and registered a record high of RM978 million in unbilled sales as at 30 June 2019. This is expected to contribute positively to the group's financial performance in the future.
The group's profit before tax (PBT) was 18% lower at RM64.4 million (6M2018: RM78.8 million) in absence of a gain from disposal of 9.4 acres of industrial land in Kota Damansara which contributed RM43.2 million (KD Land Disposal) in 2Q2018.
Paramount Group Chief Executive Officer Jeffrey Chew said, "The gain of RM43.2 million from the disposal of the KD Land in 2Q2018 creates the impression that our profitability has dropped. The fact is, excluding the profit from the KD Land Disposal, we would have increased our PBT by 81% from RM35.6 million in 6M2018 to RM64.4 million in 6M2019."
The strong results from the property division was mainly as a result of higher sales from Sejati Residences, Cyberjaya coupled with the completion of its Phase 3A in 2Q2019. Sales of Bukit Banyan properties was also boosted by the government-initiated Home Ownership Campaign (HOC) coupled with the completion of certain phases in 2Q2019. In addition, the more advanced stage of completion at Utropolis Glenmarie, Shah Alam and Utropolis Batu Kawan, Penang have also contributed to the improved performance of the property division.
Revenue from the property division increased by 12% to RM338.8 million (6M2018: RM301.3 million) while the PBT was RM54.6 million (6M2018: RM64.8 million).
The education division recorded a revenue of RM140 million, marginally higher compared to the corresponding quarter last year (6M2018: RM139.3 million). PBT for the division in 6M2019 decreased by 14% to RM19.2 million (6M2018: RM22.2 million). This was mainly due to the lower contribution from REAL Education Group and KDU University (PG) Sdn Bhd but was mitigated by the improved financial performance of KDU University College Sdn Bhd. The adoption of MFRS 16 Leases since 1 January 2019 has also contributed to the lower PBT by RM1.3 million in 6M2019 compared to the corresponding period in 2018.
Based on the Company's financial performance, the Board of Directors has declared an interim dividend of 2.0 sen per share.
Prospects
Chew said, "We foresee the property sector will remain soft. Nevertheless, the lower lending rate following the reduction in the Overnight Policy Rate by Bank Negara Malaysia in May 2019 and the government's extension of HOC are expected to improve consumer sentiments for property purchase."
"Paramount Property will be launching six projects in the second half of 2019 including new phases of existing projects. For the central region, we will be expanding our footprint to Klang via Berkeley Uptown, a 33.3-acre integrated property-education development project, which will be anchored by a new Sri KDU International School. In addition, Paramount Property will also be launching a new landed development in Cyberjaya called Sejati Lakeside, located in close proximity to our multiple award-winning Sejati Residences.
"We will also be launching Phase 1 of Kemuning Idaman which spans over seven acres and will comprise two towers of 650 affordable homes at our existing township in Kemuning Utama, Shah Alam. This is in support of the Selangor government's Rumah Selangorku initiative that aims to bridge the affordability gap and help fellow Malaysians own a home.
"Up north, we will be launching the third phase of Utropolis Batu Kawan apartments on the back of strong sales achieved to date. The opening of KDU Penang University College at Utropolis Batu Kawan in September 2019 is expected to be a game-changer with it being the first university metropolis in Penang," he said.
On the coworking space front, the group opened the 27,700 sq ft Co-labs Coworking Naza Tower, Platinum Park in Kuala Lumpur City Centre in June 2019 followed closely by the opening of the 34,400 sq ft Co-labs Coworking Shah Alam at Sekitar26 Enterprise, Shah Alam. At the same time, expansion is taking place at Co-labs Coworking The Starling, Damansara Uptown, Petaling Jaya, which is expected to be completed by 4Q2019.
On 19 June 2019, Paramount signed an agreement to divest its controlling stake in Paramount Education Sdn Bhd, Paramount Education (Klang) Sdn Bhd and Sri KDU Sdn Bhd to enable the group to monetise and unlock part of its investments in its pre-tertiary (K-12) segment at an attractive valuation comparable to regional education service providers in developed markets. The proposed disposal with an indicative cash consideration of RM540.5 million is expected to be completed in 4Q2019 upon which the group will hold an effective 20% equity interest in the pre-tertiary business.
In November 2018, Paramount sold its controlling stake in its tertiary education division to UOWM Sdn Bhd (owned by the University of Wollongong) for RM38.5 million. The transaction is expected to be concluded by 3Q2019. Post completion, Paramount will continue to participate in the growth of its tertiary education group via its equity interest of 35% in KDU University College Sdn Bhd and KDU University College (PG) Sdn Bhd.
"Barring unforeseen circumstances, the group is expected to deliver a better financial performance for the financial year ending 31 December 2019," said Chew.
As published: https://focusmalaysia.my/Snippets/paramount-s-6m2019-revenue-up-by-9