By using innovative, vibrant and bold approaches, Paramount Corp fulfils people's demand for quality homes and education.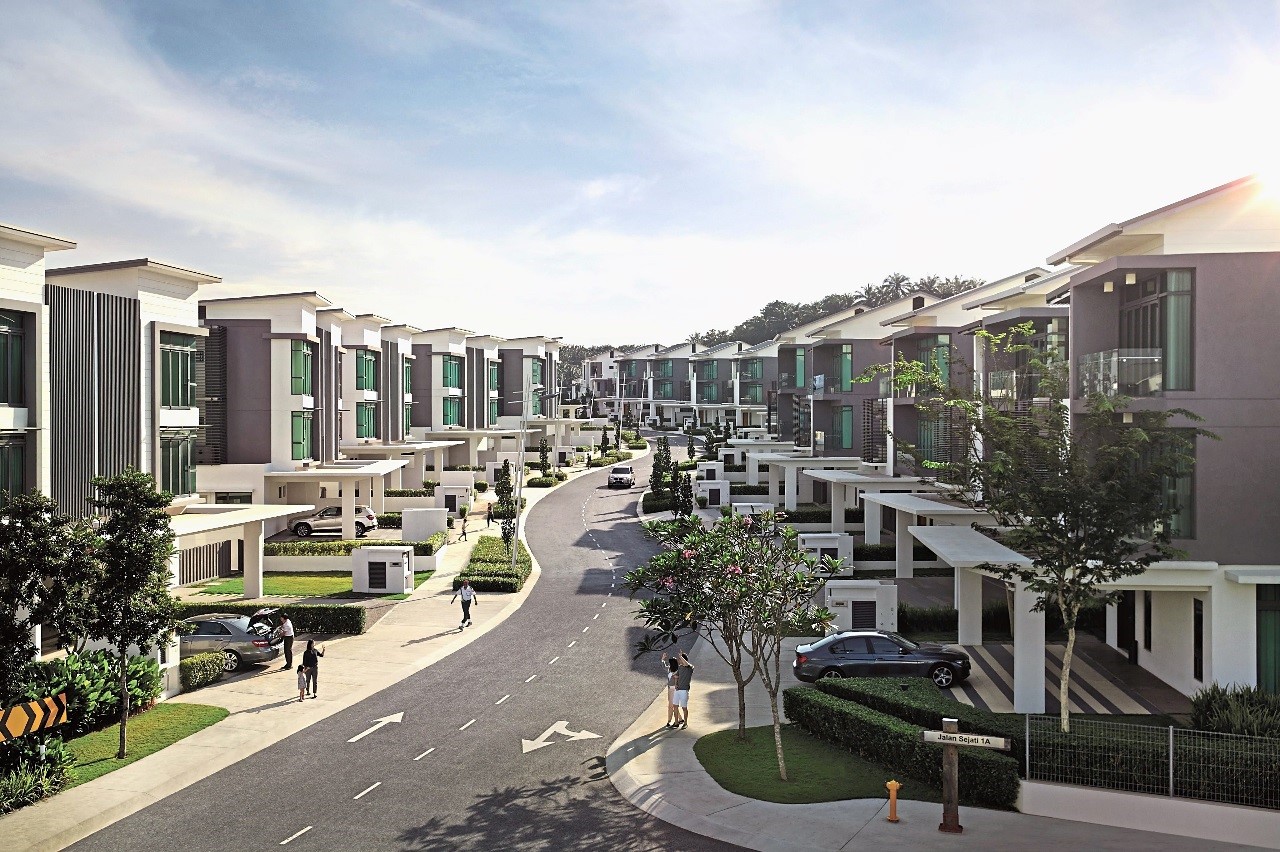 Sejati Residences offers spacious, expansive living that caters to 3-generational families.
Homes and education form important and necessary components in the cycle of life for most people. Therefore, it is only befitting that they should only have the best homes and education they can afford to build better lives for themselves and their loved ones.
Paramount Corp Bhd group chief executive officer Jeffrey Chew said that Paramount's vision is to be an innovative market leader in businesses that benefit society. It has two core businesses, namely Paramount Property and Paramount Education.
The rationale behind Paramount's involvement in such businesses is that property and education are probably the two largest investments that individuals will make in their lifetime, and what they get from them shapes their role and contribution to a nation.
An asset that acts as a shelter over their heads is a long-term investment that appreciates in value. This investment is quite different from buying a car, which may be quite important, but is a depreciating asset.
Therefore, buying an asset that shelters them starts off their ability to establish their financial stability. When they reach a stage in life where they have children, they would ensure a secured future for their children through education.
As a property developer, Paramount contributes to society by being a people's developer, building high quality properties that can meet the evolving needs of residents, investors and businesses.
It also creates enduring addresses that stand the test of time, while ensuring buyers and investors enjoy strong returns and consistent value.
Chew said, "As an education services provider, we shape characters and build careers, first ensuring that we provide students with education beyond the academic, making them to be responsible, contributing global citizens, and then by equipping them with real skills to meet real world needs, thereby meeting the talent and human resource needs of our country." Chew commented, "We provide education, all the way from Sri KDU private international schools and national schools, to tertiary education, located in Penang and Kuala Lumpur." Chew said that Paramount Education, through KDU University College, had introduced several new education concepts that have greatly benefited the nation, and which education providers have emulated.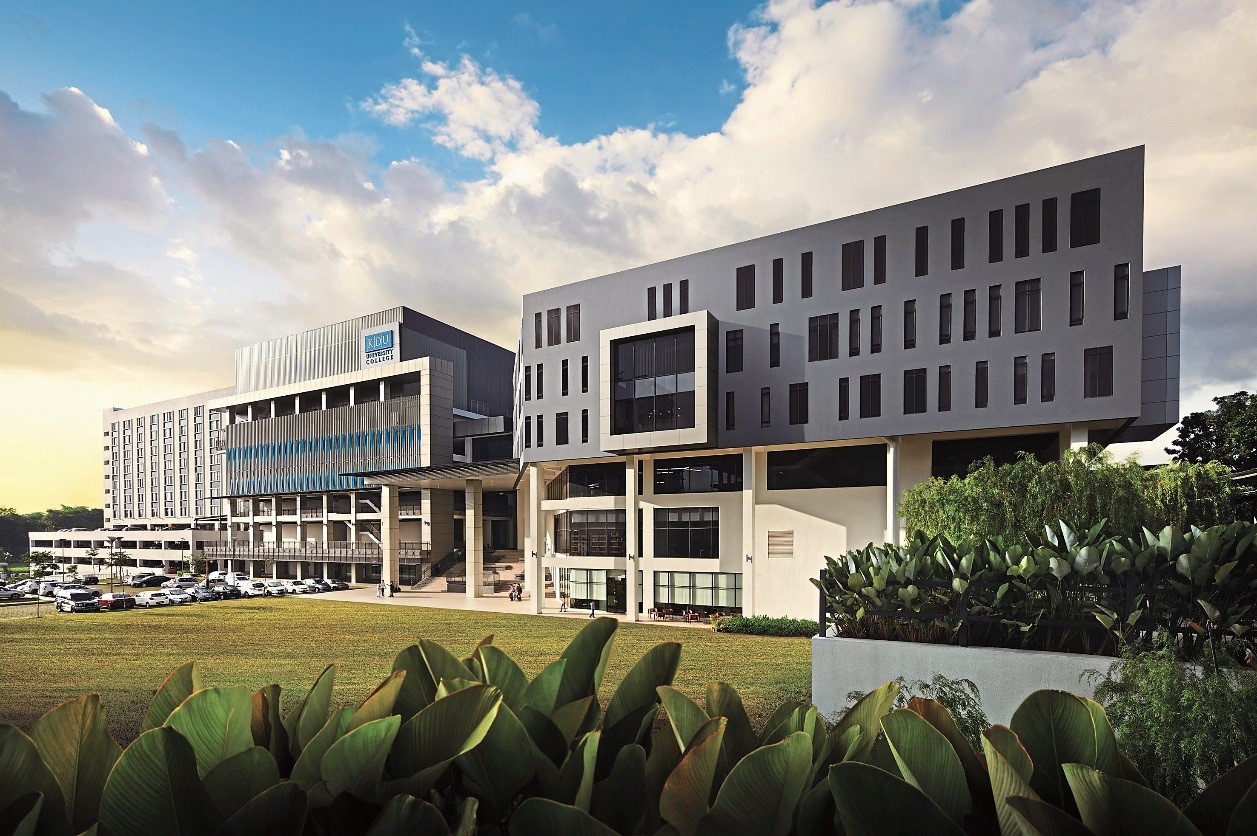 KDU University College's flagship campus within the Paramount Utropolis integrated development.
They created the first purpose-built, private tertiary education campus in Malaysia and introduced the twinning model, where students can get a high-quality international degree by completing some or all of the programmes in Malaysia at a relatively lower cost.
When the next generation needs to start to build their family and invest in a shelter with a roof over their heads, the cycle repeats itself. Therefore, shelters and education are enduring investments with strong values for everyone. These values shape the philosophy, vision and mission that drive Paramount Corp forward.
Innovation, energy and vibrancy
Compared to when Paramount Corp started over 40 years ago in Sungai Petani, at present times, people's values and cultures have changed. To adapt to changing times, the management encourages innovation, vibrancy, energy and boldness within the organisation.
"As far as the customers and public are concerned, they also want to see what we stand for, in relation to what we talk about, in terms of the mission.
That's where people see us as a company that is trusted and respected, but we need to inject different elements into the organisation.
"We want to inject vibrancy and energy into our organisation as well, so that people will know that when you work for the company or when you buy our products, you see that our products will add an exciting vibe to the community and neighbourhoods," Chew said.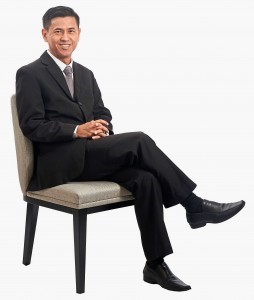 Paramount Corporation Berhad group chief executive officer Jeffrey Chew
Paramount also wants its employees to be bolder and brave in terms of the things they do and say in the market, and being very much engaged with the media and the public through digital and social media.
"As an employer, we focus a lot on talent and skills development seriously, and we look after the growth and wellbeing of our employees. We have put in place long-term strategies to effectively identify, attract and retain talent within the group," Chew added.
Citing the creation of the university metropolis at Glenmarie as an example of innovation, the 21-acre development was split equally into the KDU University College and a mixed development, with residential, retail mall and hotel elements.
"By leveraging on the university for the neighbourhood to become a proper metropolis, when there isn't enough accommodation for people from the university, they can always stay in our residence. When they need to go for internship, they can work in the hotel.
When they actually finish their education and are looking for a place to stay, they may continue to stay in the university metropolis because that is a place that is more vibrant. We are trying to portray that as the Paramount brand." Other innovations from Paramount include an space-saving show house for Utropolis, as this concerns affordability issues where people are buying smaller units rather than big homes.
Citing changing lifestyles where people would rather live in apartments instead of houses, there are disadvantages in living in small units. However, Paramount has been creating space-saving furniture and dual-key access homes, resulting in homes that can accommodate quite a number of people, including parents, in-laws and guests.
The organisation also takes a different approach in its engagement with the public. Unlike other developers who prohibit photography in their show houses, Paramount engages with the public by encouraging them to take photos of their show houses and post them on social media.
By taking this approach, regardless of purchasing interest, potential buyers and the public can have an enjoyable experience when exposed to innovative features projected by the developer.
"so in a way, we are trying to become a more creative and innovative company in the things that we do."
The People's Developer
In line with their philosophy in keeping the buyer and user at the forefront of everything that Paramount Property does, they ensure that they adhere to the highest standards of quality that even other developers respect.
Offering buyers a wide range of products at different locations with different price points, Paramount Property has integrated townships in Kemuning Utama, shah Alam; Greenwoods Salak Perdana in Sepang, Selangor; as well as Bandar Laguna Merbok and Bukit Banyan in Sungai Petani, Kedah.
Aside from this, the developer has luxury homes in Sejati Residences, Cyberjaya, medium-cost homes in Sungai Petani, high-rises and small office Home offices (SOHO), as well as industrial, commercial and retail properties.
"We invest and reinvest in our communities, ensuring we create enduring addresses that stand the test of time and result in our buyers and investors enjoying good and steady returns. We are a people's developer because we focus on practical designs that can meet the evolving needs of homeowners and businesses. We think about what the user will need, and design accordingly," concluded Chew.