By Ahmad Naqib Idris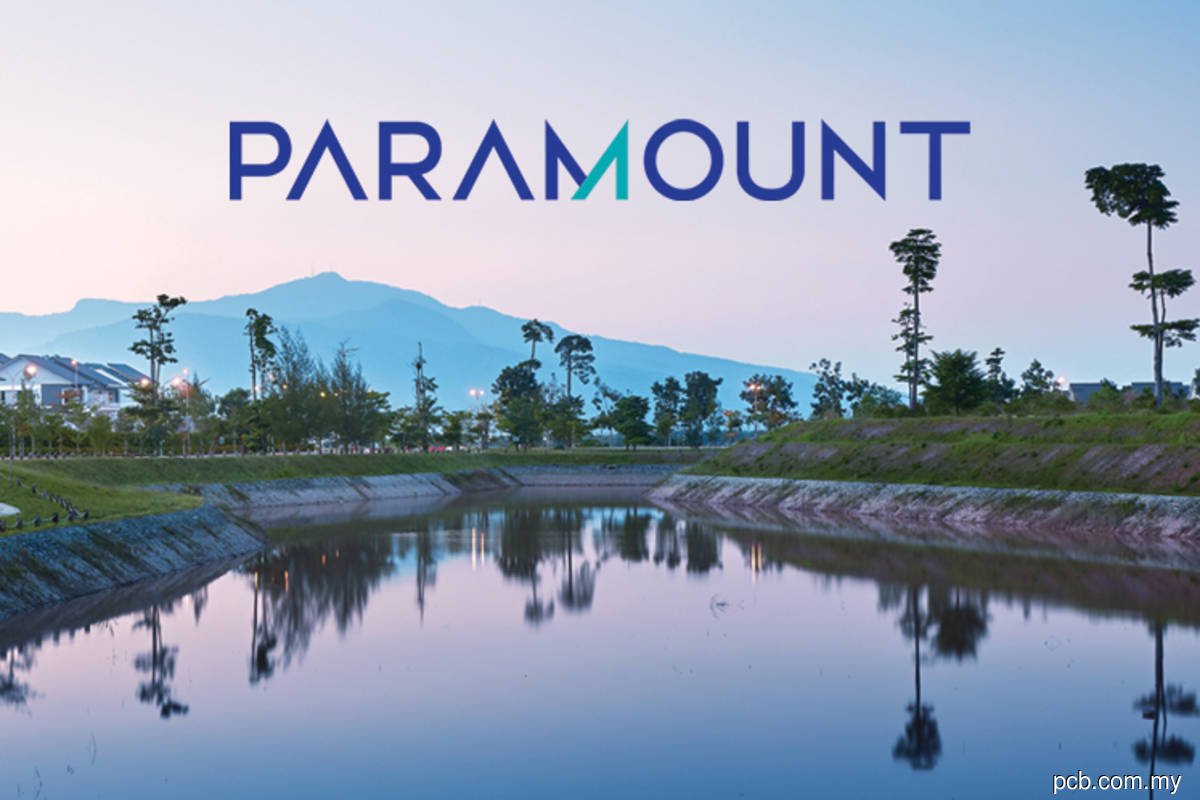 SHAH ALAM (March 4): Property developer Paramount Corp Bhd has finally revealed its digital banking plans which include same-day loan disbursement and banking product embedment with property transactions, as applications for Bank Negara Malaysia's (BNM) five digital banking licences enter their final stage of approval.
Speaking at a press conference here on Friday (March 4) in conjunction with Paramount's recent announcement of its financial results, group chief executive officer Jeffrey Chew Sun Teong said the group in collaboration with consortium partners, had been keeping the digital banking plans under wraps as the consortium knew that there was a lot of competition for BNM's five digital banking licences, which are slated to be issued in March 2022.
"We like to imagine banking of the future as a fully digital bank. No paperwork from the customer will be done using paper, and everything from the bank's front office to the back office, and all the way back to the customer — all fully digitalised.
"The processes are designed upfront, so the costs of running the business — without branches, offices and manpower — would be reduced significantly because the processes are all simple products so that loans do not need to go through across the organisation [before being approved]," Chew said.
Due to the lower cost base, Chew said digital banks can operate with a lower cost-to-income ratio of 20%, compared with the banking industry's average of 50%.
He said Paramount is envisioning a future where loan approvals are pre-approved, without prospective borrowers showing up at physical bank branches.
"We know your data, we know your [credit] scores. Immediately, as you apply, the money will be disbursed on the same day," he said.
Chew also elaborated on Paramount's digital bank strategy of embedding banking products into property transactions.
Citing an example, he said a fresh graduate who plans to rent an apartment but does not have the money to pay the three-month deposit for the rental accommodation besides utility expenses, may not need to pay upfront, as these expenses will instead be embedded into the monthly rental for the apartment.
Looking ahead, Chew said Paramount is ready to set aside more than RM100 million over the next three to five years to finance its digital banking venture.
In response to reporters' questions on whether the company has the funds for its digital banking ambitions, he said Paramount is planning asset divestments in the coming years to raise money, which can be used to finance the group's digital banking venture.
"There is quite a bit of (asset) monetisation in the pipeline relating to our (education) campuses as well as equities [in or investments]," he said.
As applications for BNM's five digital banking licences enter their final stage of approval ahead of the central bank's announcement on the successful applicants in March 2022, Chew said Paramount is now ready to share its digital bank strategy.
Responding to a question on whether Paramount is confident of securing a digital banking licence from BNM, Chew said he sees a more than 50% chance of the group securing one with the help from consortium partners.
On June 30, 2021, Paramount said the company as the lead applicant for a consortium comprising Paramount, Star Media Group Bhd, Prosper Palm Oil Mill Sdn Bhd, RCE Capital Bhd and a technology partner, had, on that day, submitted an application to BNM for a digital banking licence.
"The key objective of the application is to leverage on the vision, strength and experience of the consortium partners to build a digital bank that promotes financial inclusivity and empowerment to uplift Malaysians for a better future, particularly the underserved and unserved communities that are facing financial hardships.
"The application is also in line with Paramount's five-year (2020-2024) strategic plan of identifying new sources of earnings, particularly those in the digital space, after the divestment of the group's education business and for long-term sustainability," Paramount said in statement to Bursa Malaysia.
On Friday (March 4), Paramount's share price rose 0.5 sen or 0.7% to 71.5 sen for a market value of about RM442.73 million based on the company's 619.2 million outstanding shares.
Paramount's latest-reported net assets per share stood at RM2.32.
As published: The Edge