Paramount Property in collaboration with PropSocial is calling on Malaysians to celebrate the neighbourhood heroes amongst us by nominating them as Hidup Berjiran Neighbourhood Heroes. This community project aims to encourage the neighbourliness spirit by recognising ordinary people who are making extraordinary impact within their communities.
The Hidup Berjiran campaign aims to recognise ordinary people who have made a positive impact in their community
Held in conjunction with Merdeka and Malaysia Day, a total of RM9,000 in grants will be given to three neighbourhood heroes selected among the nominees. Each winner will receive RM3,000 each to help them further their efforts in uplifting the communities around them. The campaign period runs from 25 August until 9 September 2021. ​​​​​​​ In the selection of winners, what will make these 'heroes' stand out are their passion and commitment to helping others within their communities. Examples include those who championed the recycling project in your 'taman', formed the neighbourhood watch or put aside time to educate the children in your community. They could be helping many people or making a difference in only one person's life. Ultimately, it is the quality and not the quantity that matters.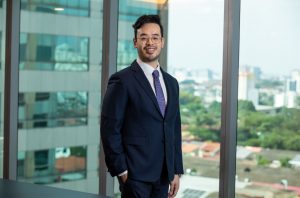 "With Merdeka and Malaysia Day just around the corner, we are reminded once again about the nation's history, struggles as well as progress. At the same time, we are also reminded about the importance of embracing our differences as Malaysians so we can forge forward in unity and strength," said Paramount Corporation Berhad Executive Director, Benjamin Teo. "While we were brainstorming on this project, we were guided by one of Paramount Property's brand pillars which is 'Uplifting Communities.' This is where we strive to make a difference in the communities we operate within. "With this in mind, we chose the theme of 'Hidup Berjiran' to celebrate the simple acts of kindness from one Malaysian to another and recognise the unsung heroes living amongst us," said Teo. "As a property developer, we often talk about the design and functional aspects of a development. However, the true essence of a community comes from the people living there and the values they bring. "In conjunction with Merdeka Day, we want to be able to share stories of the neighbourhood heroes among us to encourage and uplift communities," said Teo.