Over the past year, people from all walks of life have been using phrases like 'stay safe', 'be healthy' and 'take care'. Indeed, COVID-19 has permeated society in such a huge way that health and wellness has become even more important than it has ever been. ​​​​​​​​​​​​​​
The sudden shifts in the work environment as well as the prolonged state of crisis have highlighted the need to develop and maintain a healthy workforce. Imagine, for years most employees have commuted to offices and spent their days surrounded by colleagues. Since the pandemic began, many have had to adjust to working from home with children at home or in school a couple of days a week. Others have had to rotate between the home and the office. Many have been isolated from colleagues. While some have embraced this new reality, others struggled to maintain their well-being. Furthermore, unlike the SARS outbreak which lasted about six months, this pandemic has been going on for 12 months. And it will probably take another six to 12 months before herd immunity can be achieved, assuming vaccinations go as scheduled.​​​​​​​
How companies are adapting
Since the first Movement Control Order in March 2020, Paramount had implemented new work arrangements including split operations and work-from-home. "COVID-19 has changed everything about how we work, including the kind of support employees need. So much about how we live, and work has changed, including employee benefits like corporate wellness programmes," said Jeffrey Quah, Group HR Director, Paramount Corporation Berhad. "At Paramount, we look at wellness in a holistic manner. Wellness is about eating well, sufficient physical activity, sleeping well, and having a certain level of happiness. We believe that employees will be more productive and effective if they are happy at work as well as in their personal lives," he said.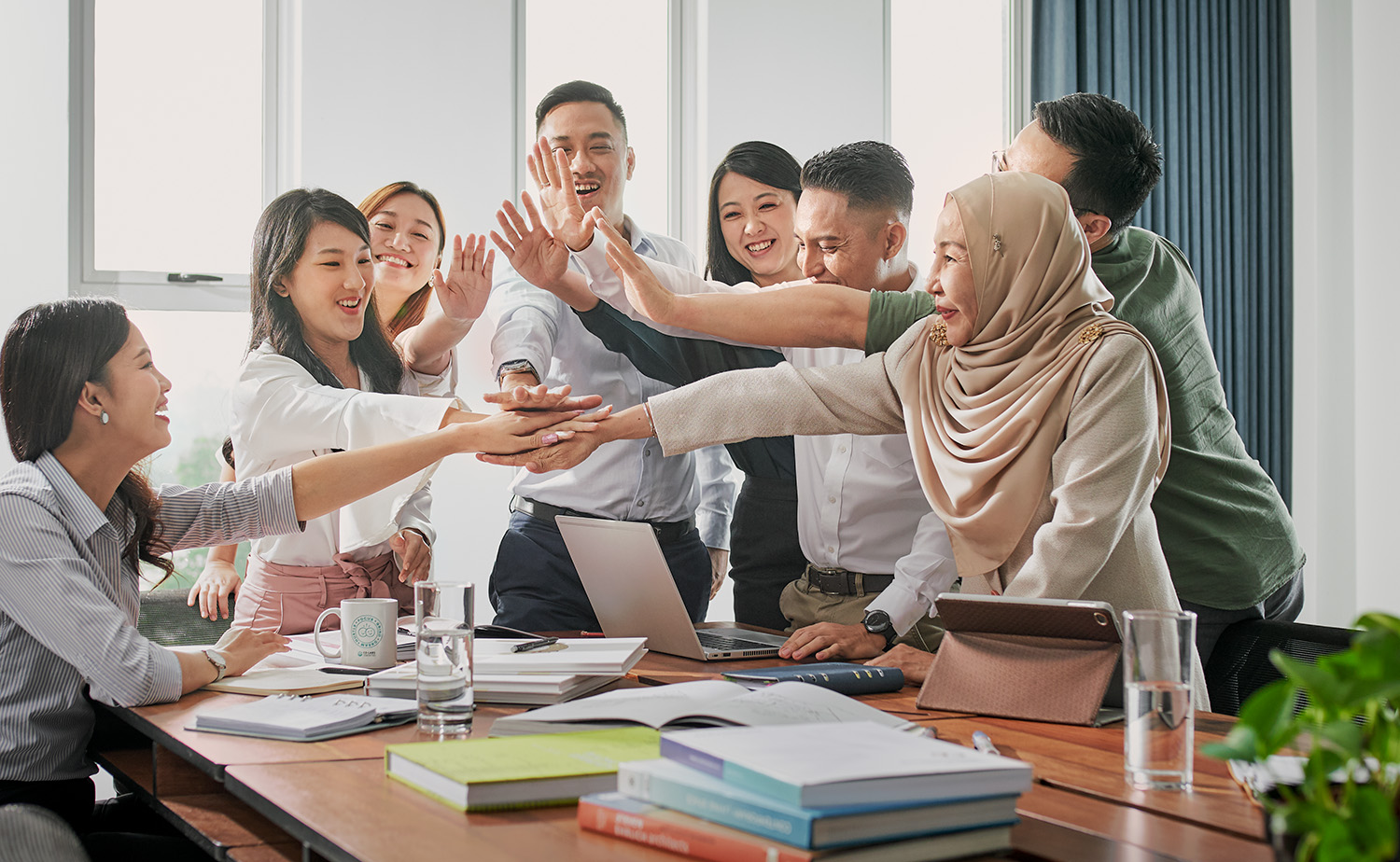 What will it look like in the coming months?
With the country in various phases of reopening and the number of COVID-19 cases still high, employers will have to embrace the changes, and develop more robust programmes to engage employees. "There's no denying that the past year has been challenging and disruptive. While we were struggling to respond to the changes on the ground, employee programmes had unfortunately taken a back seat. This year, however, we will be doing a reset on corporate health and wellness. ​​​​​​​Once again, I would like to emphasise that we operate on the philosophy of preventive care. This means we encourage everyone to take positive steps to prevent themselves from getting sick in the first place," said Quah. "Rebuilding unity as a team is also important after being apart for a prolonged period. As such, we are consolidating our health and wellness programmes and designing them in a way which encourages participation across the Group, while using a people first approach," he added. ​​​​​​ Additionally, technology will continue to play an important role in order to enable both on and off-site engagement. This is because pockets of employees are still on rotating schedules with some still working from home. ​​​​​​​ "While we have been moving towards digitalisation regardless of the pandemic, it has served as a catalyst to hasten the process. For instance, one of the key initiatives we have implemented is TalentOz which will enable us to digitalise our HR processes from 'hire to retire'," said Quah.
Focus on mental health
Quah reveals that there are three key pillars to Paramount's health and wellness programme: Mental Recovery, Healthy Eating and Exercise for Life. "The immediate focus will be on Mental Recovery. This is because humans are generally social creatures with a natural inclination to interact. We have only just understood collectively how important being in the presence of others has been for our energy, motivation, and sense of connection," he said.​​​​​​​ A recent study* showed that 2020 has been one of the most stressful years in history for the global workforce, with 78% of respondents reporting that the pandemic has negatively affected their mental health.
Beyond COVID-19
Over the coming months, people will be back in the office with expectations that things will return to normal. However, it may be still too soon to let our guard down. As long as we are not entirely vaccinated, there remains a risk of infection. "This pandemic has taught us many lessons as an individual and as a company. Firstly, as individuals, we must continue to look after our health and step up on hygiene. Many people go for regular check ups and consume supplements but not many really look after their hygiene. "Secondly, as a company, we must remain vigilant and be prepared to face the worst. We must also be ready to adapt and be agile enough to make changes in a timely manner. "Ultimately, this pandemic has forced us to better prepare ourselves mentally, physically and emotionally.  To a large extent, we have become more independent, and perhaps, more resolute in the face of adversity," said Quah.​​​​​​​ And that, may be just what we need to take a step forward.
Source: A global study involving 12,000 people entitled AI@Work Study 2020 by human resource research company Oracle and Workplace Intelligence.