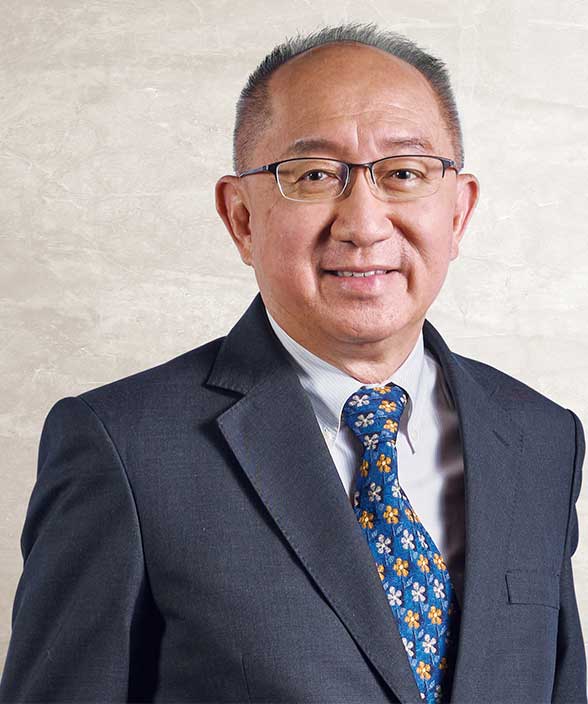 Quah Chek Tin
Chairman & Independent Non-Executive Director
B.Sc.(Hons) Economics, the London School of Economics & Political Science, University of London
Fellow of the Institute of Chartered Accountants in England and Wales
Member of the Malaysian Institute of Accountants
Mr Quah Chek Tin, a Malaysian, aged 71, joined the Board of Directors of Paramount Corporation Berhad on 27 August 2021 and was appointed as Chairman of the Board on 1 September 2021.
Mr CT Quah began his career with Coopers & Lybrand, London in 1974 before returning to Malaysia in 1977. He then joined the Genting Group, and had a long and distinguished career in Genting from his early position as Treasurer to Director of Corporate Affairs and then as Executive Director and Chief Operating Officer of Genting Malaysia Berhad as well as Executive Director of Genting Berhad before retiring in 2006.
After his retirement, he remained active in the corporate world as an independent non-executive director of several public listed companies, including Paramount during the period from 2007 to 2019 where he had also served as Chairman of the Audit Committee and Chairman of the Remuneration Committee.
Mr CT Quah has through his long career accumulated a wealth of knowledge, experience and skills in corporate affairs and financial matters.