The call to recycle is not new but how many of us have heeded the call? Here are some inspiring stories about Paramount employees who have been taking action to reuse, repurpose and recycle for a better world.
By Deva Dass A/L Subramaniam, Manager of Paramount Property's Environmental, Safety & Health Department 
It started years back when I visited temples and would see trash everywhere. This bothered me, so I started volunteering with the cleaning up. I helped to segregate the waste, which mainly comprised food and polystyrene. This bit of community work made me realise that recycling is important for myself, my children, and my community. The desire to change must first come from us. Only then can a genuine intention to recycle be put into action. I started with my own family by installing three bins in our home and teaching my children how to segregate waste for recycling. I am happy they have really caught on. I also tell them to encourage their friends as well.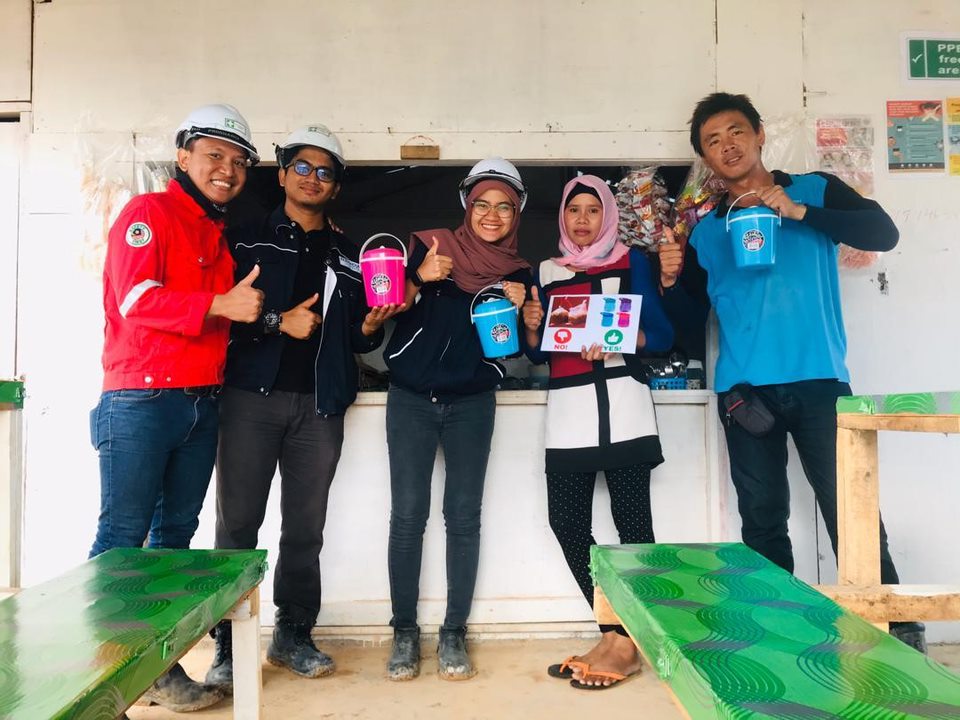 A 'No Plastic Bag' campaign was initiated to reduce the usage of plastic on site
This mindset and philosophy spill over to my workplace. In addition to meeting regulatory construction site requirements, we often go above and beyond. For instance, we provided reusable food containers and bags to our workers to reduce single-use plastic. This was in conjunction with our 'No Plastic Campaign' which was initiated at the Utropolis Glenmarie site last year. ​​​​​​​ We also try to repurpose used construction materials where possible and have made shoe racks, rubbish bins and electrical wire hangers using old wood. We have also used PVC pipes to make sanitiser bottle holder/stand and have turned oil drums into recycling bins for use at the site.