In conjunction with the 2021 Christmas celebrations, Paramount organised the 'Wishes of Joy' outreach campaign to fulfil the Christmas wish lists of children from three homes in the Klang Valley and Sungai Petani. Led by Paramount Property and supported on the Group level, this initiative led to a total of 83 gifts being bought, wrapped, and delivered to the homes in time for Christmas. The Paramount team, comprising a total of 58 volunteers from across the Group, were thrilled to be part of this initiative.
Project lead Yvonne Khoo from Paramount Property (Central), Branding, said Covid-19 has negatively affect many over the past year and amongst those severely impacted are non-profit organisations which depend heavily on public financial support.
"Based on Paramount Property's messaging pillar of 'Uplifting Communities', we wanted to inspire hope in children. Hence, our Christmas theme of 'Share Love & Joy'. Based on this theme, we developed the 'Letters of Joy' campaign for external audiences. In the meantime, 'Wishes of Joy' is an internal campaign aimed at spreading happiness to children in less fortunate circumstances," she said. "There is a saying which goes, "the gift of kindness may start as a small ripple that over time can turn into a tidal wave affecting the lives of many." Through 'Wishes of Joy', I am happy we have been able to make a difference in a child's life this Christmas. Although it is a small gesture on our part, we hope it is a meaningful one. It has been an amazing experience and we are glad to be part of it," said Paramount Property (Central) COO Wang Chong Hwa. Wang's sentiments were echoed by Paramount Property (Northern) CEO, Ooi Hun Peng who said, "It has been a tough year for everyone and with the year-end holidays approaching, it is a great time to spread good cheer and inspire hope for the coming year. This 'Wishes of Joy' campaign is a way for us to give back to our local community. It has been wonderful seeing the team getting involved in preparing the gifts for the children. We hope this small gesture can help brighten up their day and make it a Christmas to remember." When asked why she decided to participate, Sophia Chia from Paramount Property (Central) Director's Office said, "As an employee of Paramount, I am glad to have the opportunity to participate in this. I think it is a meaningful way for us to give back to the community, especially after the challenges with the pandemic." "Throughout the year, we always
take
things. So, for the year end and festive seasons, it is really great to
give
back especially to those who really need some extra joy," said Stephanie Chia from Paramount Property (Central), Commercial & Retail. For Stephanie's colleague, Susan Guok, remembering her daughter's joy when opening presents prompted her to sign up as a volunteer. "I love to see my daughter's expressions of excitement and joy whenever she opens her presents. I am glad to have this chance to share this bit of happiness with other children." As we continue to find ways to connect with loved ones this Christmas, it is a good to remember that there are many who are less fortunate than we are.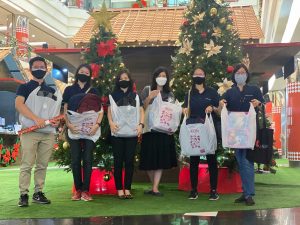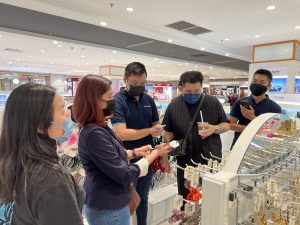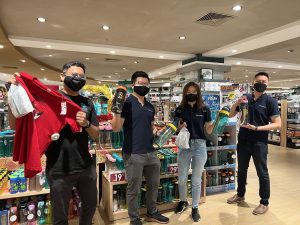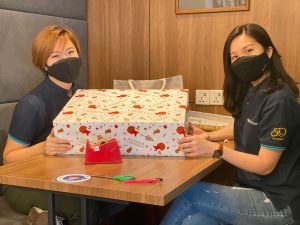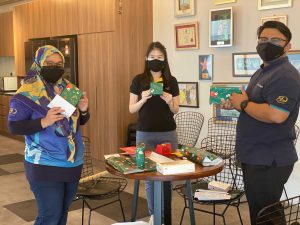 The homes we are supporting
SHELTER
Home for Children
is a registered welfare organisation aimed at helping abused, abandoned, neglected or at-risk children. It was set up in June 1981, guided by the vision of giving children who are 'at risk' a childhood and future by protecting, guiding, and healing them, and by building strong communities and loving families. Shelter's services and initiatives are aimed at:
Providing care for abused, abandoned, neglected or at-risk children through residential homes, counselling, therapy, and other services
Raising public awareness on child abuse/protection, parenting and youth issues, and equipping individuals with relevant skills to detect signs of abuse and to take action.
It currently runs three homes in and around Petaling Jaya and Kuala Lumpur as well as four refugee schools that cater to children from Myanmar, who are waiting to be repatriated together with their families under the UNHCR programme.
Persatuan Rumah K.I.D.S
in Klang reaches out to abandoned, abused and neglected children. K.I.D.S stands for Kanak-Kanak Ini Di Sayangi. Under the guidance of house parents, the children are introduced to a new family where they develop friendships with other children in a loving environment. They find joy and security in a healthy routine of study, play and rest. Beyond providing the children basic needs of food, clothing, shelter and education, Persatuan Rumah K.I.D.S also cares for the spiritual, mental, and physical needs of each child. Since 1991, Rumah K.I.D.S has rescued and sheltered hundreds of displaced children from a life on the streets as well as from broken homes. Over the years, Rumah Kids has housed, fed, and nurtured over 500 children. Their main objective is centered on education which opens doors to a better life.
Pusat Jagaan Glory Children Care
, formerly known as True Light Vision Centre was founded by the late Mr Satyaseelan Seenivasan and Madam Indrani Murugaiah in Sungai Petani back in 1998. It is a safe place for underprivileged children. The couple started the centre with six children in January 1999 that later grew to 50 children of ages between 2 to 19. After quitting his job as an engineering consultant, Mr Satya went to bible school in 1993 to become a pastor and did not look back. He strongly believed that God led him to run an orphanage to help the abandoned and the poor as he himself was from a poor family. Mr Satya was known to have said: "We put our faith in God. There are no permanent donors, but we have enough every day." Mr Satya passed away in 2012 but that did not stop Madam Indrani from continuing on with the orphanage. She is running the centre with the help of her sisters to care for 16 children. The purpose of Glory Children Care is to help, support and care for the abused and neglected children. The centre does not require payment from the family of the children and relies on contribution and gifts from the public. The children are treated at government hospitals and private clinics if needed. Education is prioritized and children attend government schools near the centre.