When everyone in the company works toward a common goal, it creates a sense of unity. In conjunction with Paramount's Unity Month in September 2020, we will be sharing a series of heartwarming stories from employees across the Group who have served for 15 years and more.
In this first instalment of the Unity series, Mak Choi Ling who was Personal Assistant to Datin Teh Geok Lian for over 15 years, tells her story.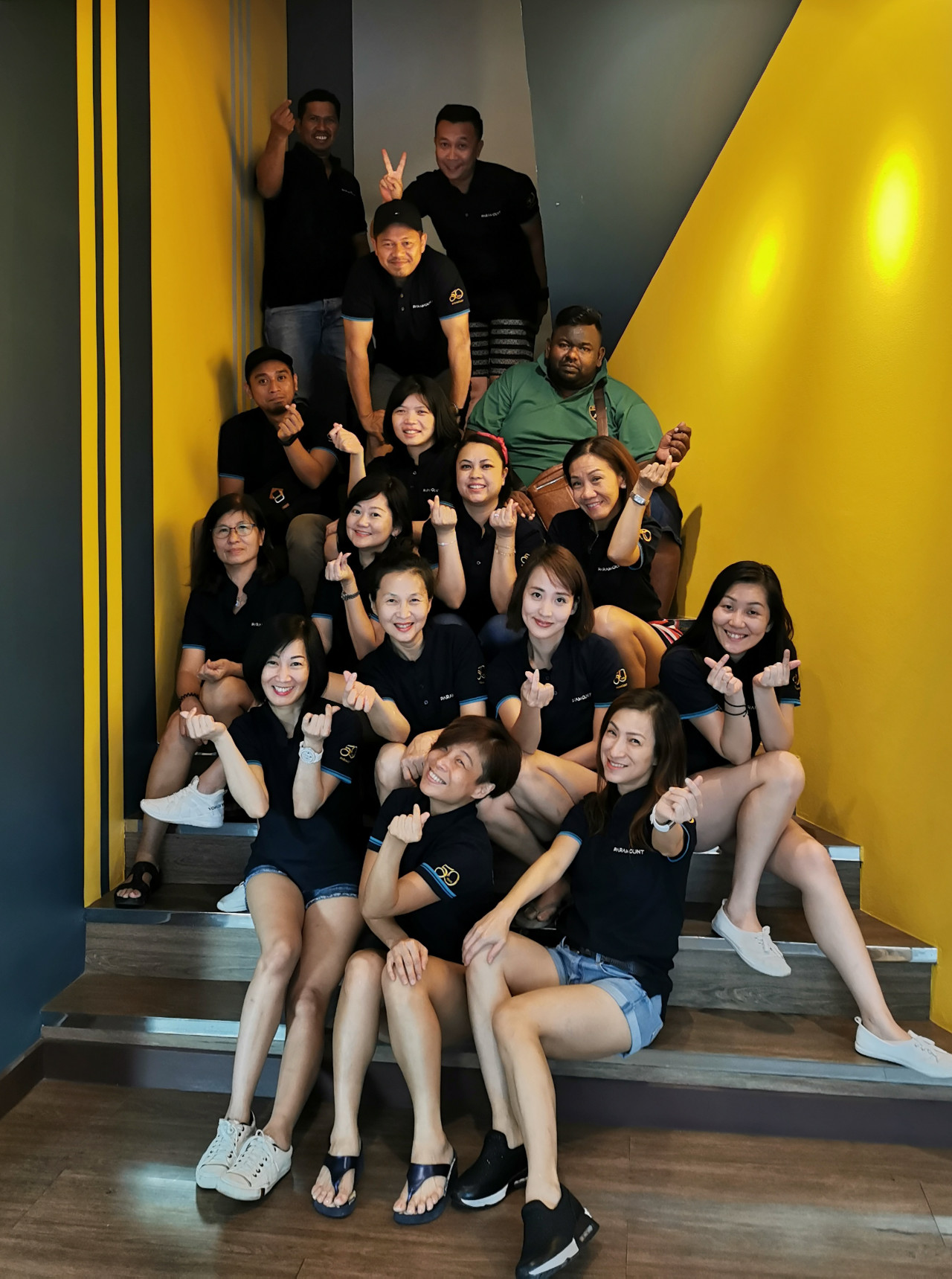 I began my journey with Paramount by joining Paramount Assurance Berhad (PAB) as a Junior Secretary with the Finance Department in 1995.  Following the merger between PAB and Jerneh Insurance Berhad, I worked in various departments within Paramount subsidiaries, including Paramount Global Assets Sdn Bhd, KDU International Sdn Bhd and Sri KDU Sdn Bhd. There has always been a sense of belonging in the company.  I will always be indebted to Paramount for fitting me into different positions within the HQ for career advancement. This, together with the unparalleled guidance and support I received from my immediate bosses has provided me with a very enriching working experience.  In addition, the colleagues that I have come to know have not only become my good friends but also a part of my family, people who have stood with me through my ups and downs in life.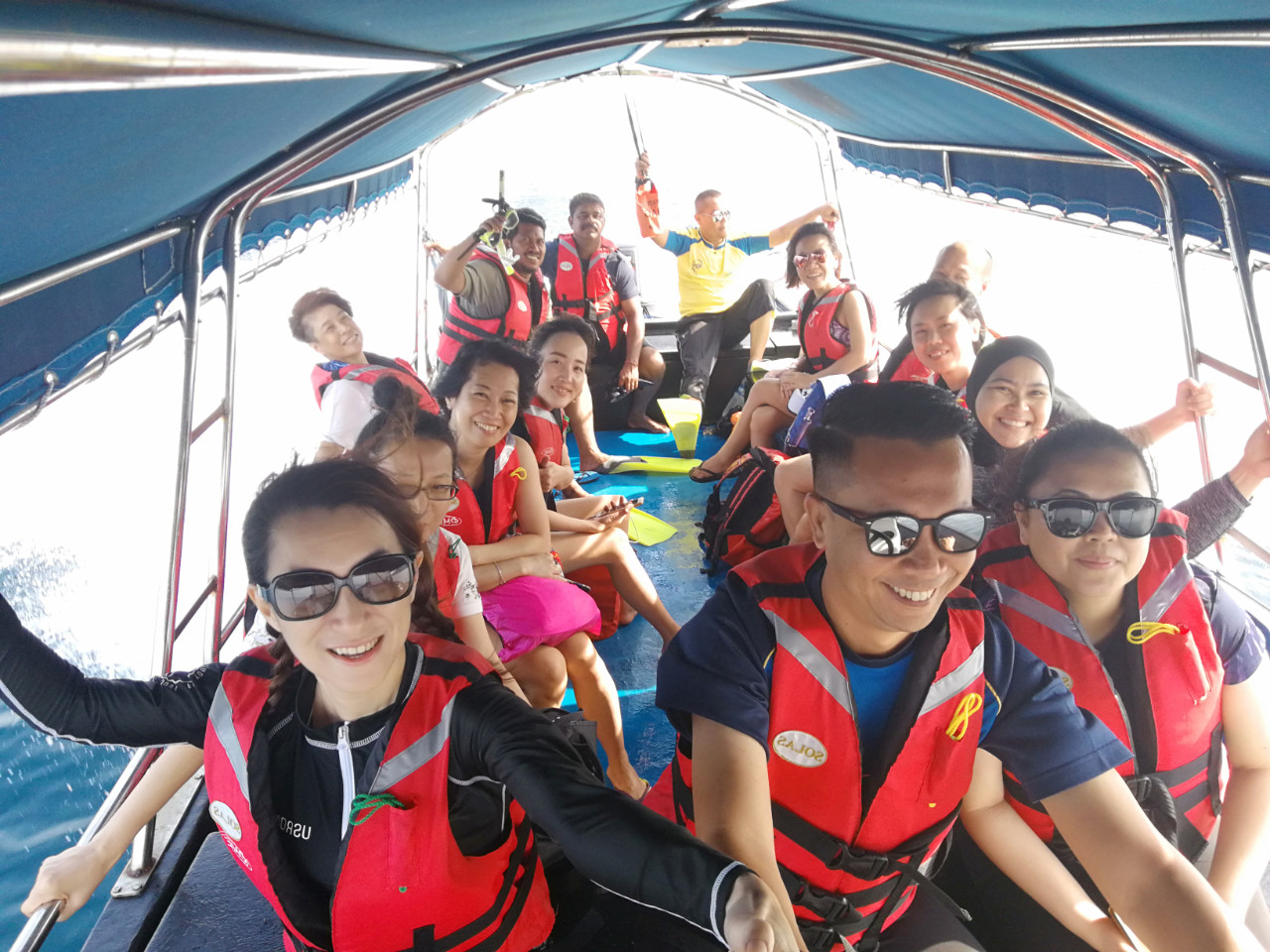 Taking in the island breeze during a trip to Tioman in 2018
To me, TRIBE forms the core fundamental values of every human being.  I believe that this is the very reason Dato' Teo wants Paramount to embrace such values.  Such values will create good working culture within Paramount and project a good image to the society.
I believe many of us are familiar with the phrase 'united we stand, divided we fall' and are aware of how important unity is whether in a family, a company or a country. I am glad I can see unity at Paramount. This is where everyone works as a team in order to accomplish a task. 
Moving forward, my greatest hope is for my family, friends, and myself to be happy and be healthy.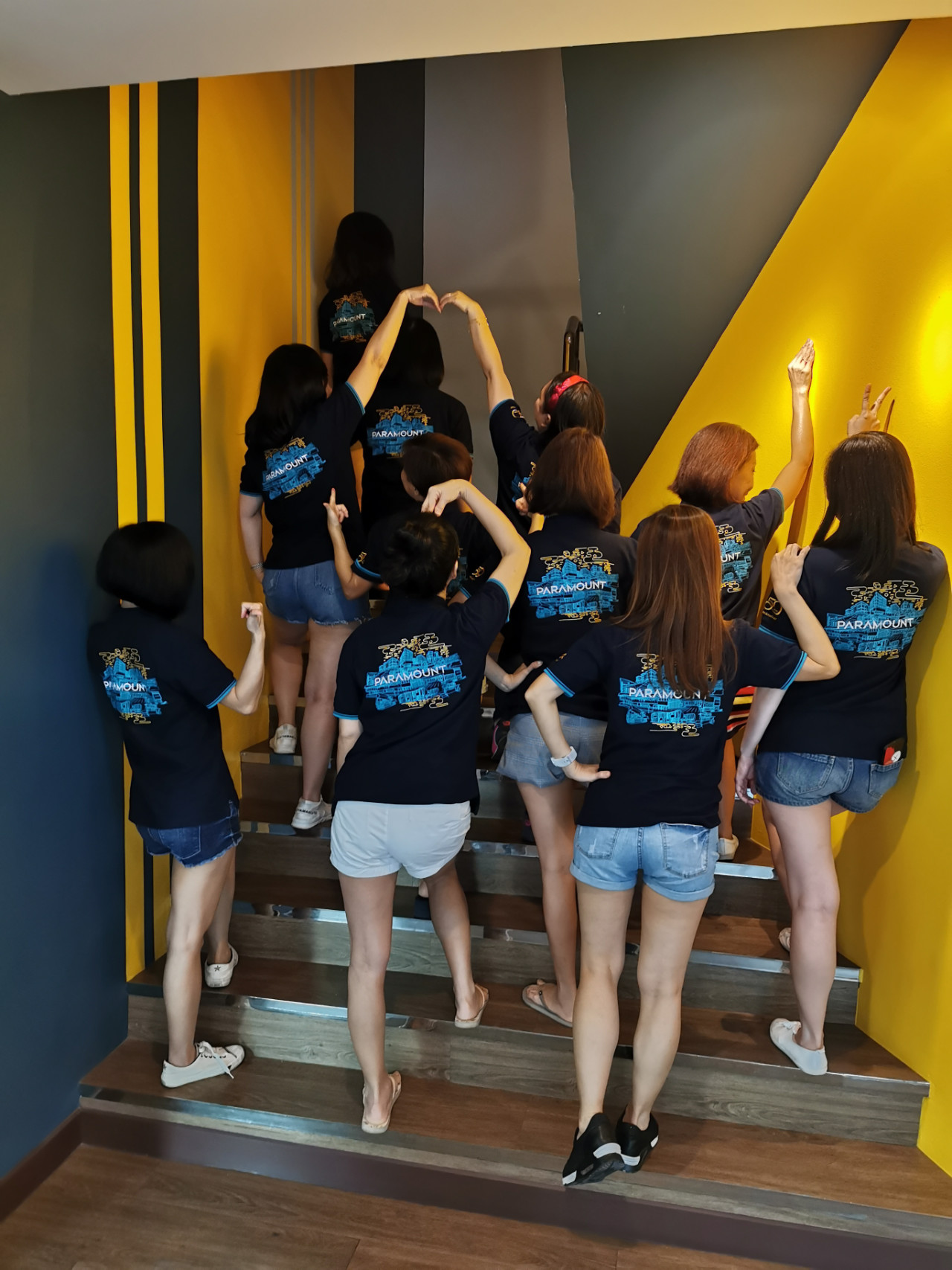 In this second instalment of the Unity series, we speak to Salbiah Hamzah who is an Executive from the Contracts Department at Paramount Property Utara.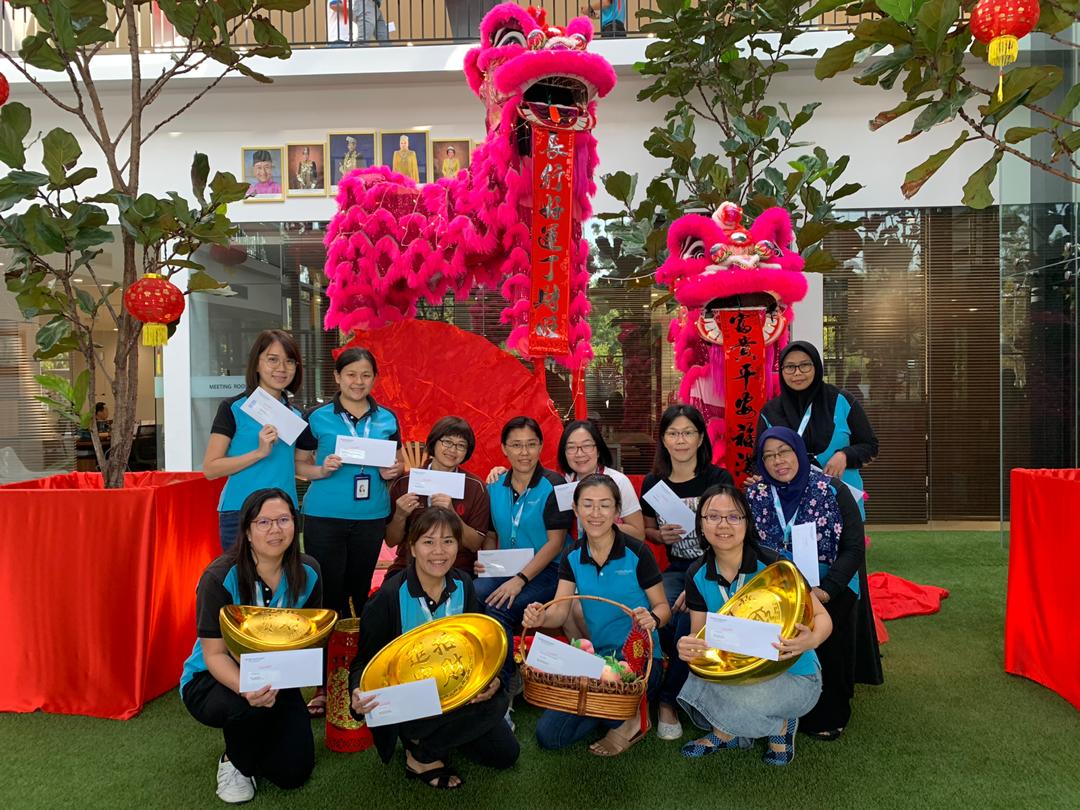 Salbiah (seated on the far right) celebrated Chinese New Year with colleagues 
I am married with three children. My eldest is in university while my second child is in Form 3 and my youngest is in primary school. My husband is unwell, so I am the sole breadwinner for the family.
This job at Paramount was secured through the recommendation of a friend who was a Paramount staff. It interested me because it was an opportunity to work in a new environment that is different from my previous job in a factory. 
My career in Paramount started on 1 December 2003. I was a clerk for the Contracts Department and worked my way up to Assistant Executive before I was promoted to my current position of Executive. I am truly grateful for the opportunity to work here.
Working here every day is precious to me. Paramount is my second home and my colleagues are like family despite the differences in our race and religion. Whether it is happiness or sadness, we share it together. Although I am the only Malay staff in my department, I have never been made to feel different from the others.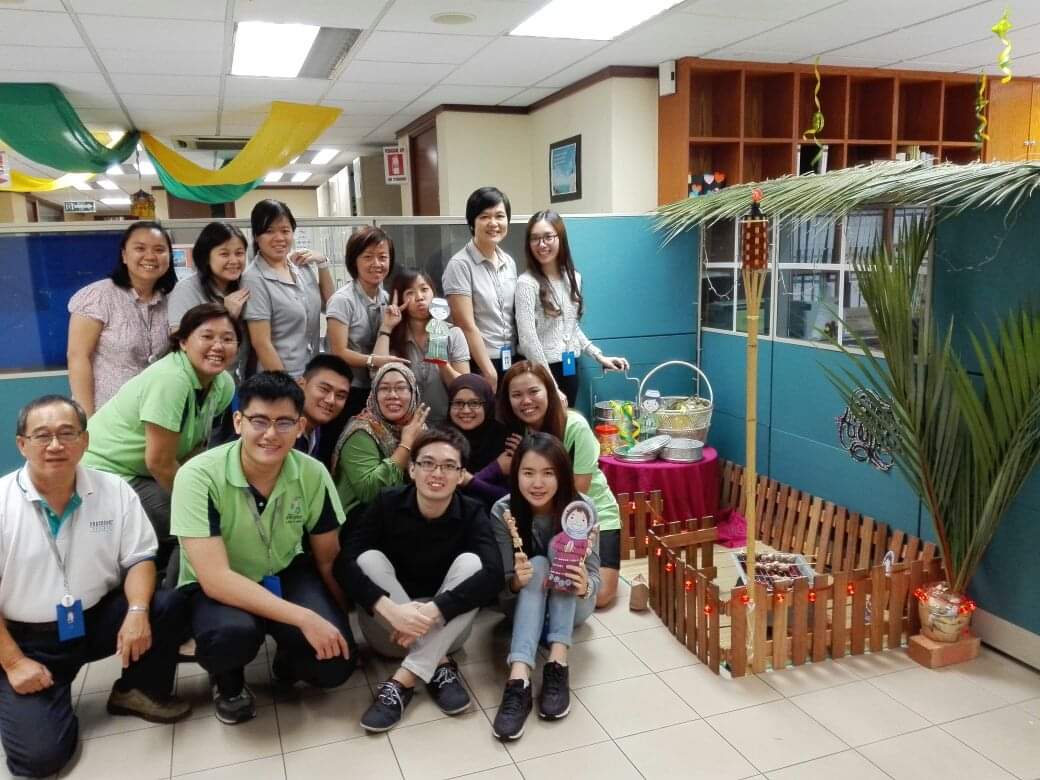 With colleagues posing next to their creation for the Raya Decoration Competition in 2016
We buy and share food. During the fasting month, my colleagues also break fast with me! Words cannot even begin to express the memories which have been built here over the last 17 years. There is truly no other place one can find such care and concern for one another. 
To me, unity is about the solidarity and tolerance which exist among different races and ethnic groups. It is the process of uniting all Malaysians under one identity with common values, a sense of pride and love for the country. It is only with unity in place that we can live together in peace and harmony. 
As we celebrate Malaysia Day, I aspire to be a quality employee who is dedicated and able to contribute towards the company and the country. I would like to thank Paramount for the opportunity to build my career here and hope to be able to contribute to the company's success in the future.
In this Unity Story, we chatted with Tyagarajan Krishnasamy, a Security Guard from the Customer Care & Township Management Department at Paramount Property and discovered a gentle should behind the tough persona.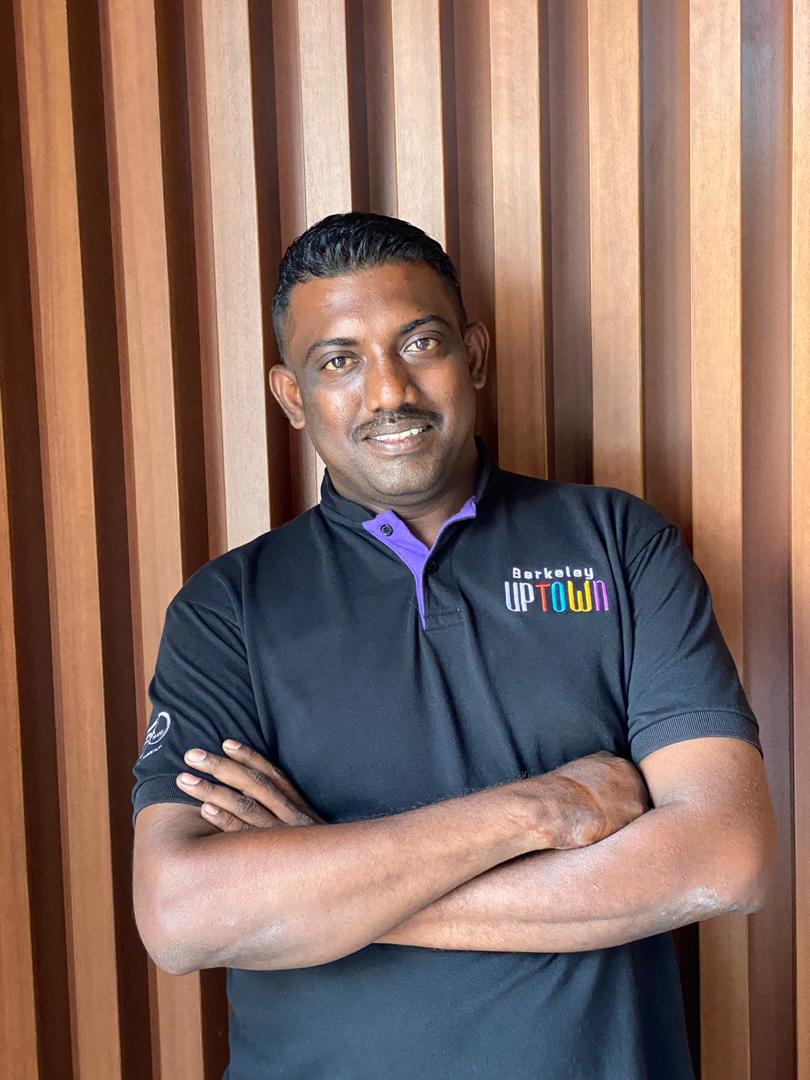 As a child, I grew up in Emerald Estate which was acquired by Paramount and subsequently transformed into Kemuning Utama. In 2003, my uncle recommended me to work here as security guard. I was 20 years old then. I turn 37 this year and have been working in Paramount for 17 years. I enjoy working here as it is close to my home plus, I like the work. Of course, Paramount is a good company, and my boss is very supportive.
​​​​​​​My typical day involves going around to do inspections and making sure that the place is safe. In the earlier days when there was still vacant land at Kemuning Utama, I would ride on my motorcycle and chase away trespassers who sometimes conducted open burning there.
Unity to me means all races should be treated the same. We must respect everyone regardless of race and religion. At Paramount, we are all friends.
My hope during this Malaysia Day is to be able to earn an income and continue living my simple life. This includes spending time with my mother and friends. I also enjoy rearing chickens, fishing and doing some gardening.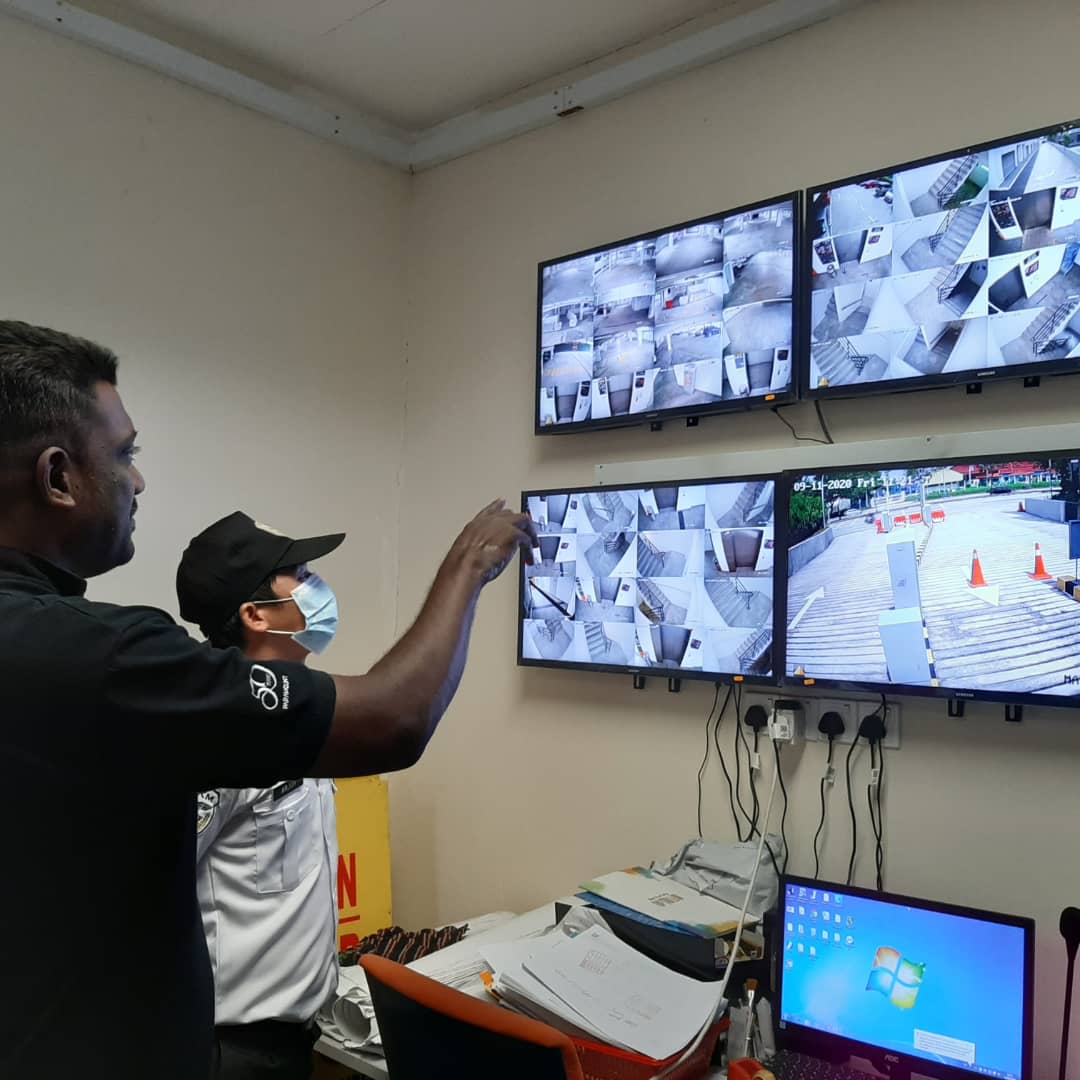 ​​​​​​​